it was nice weather this weekend. The kids spent a lot of time outside which ultimately meant I spent a lot of time outside since Reese now has "side" fever.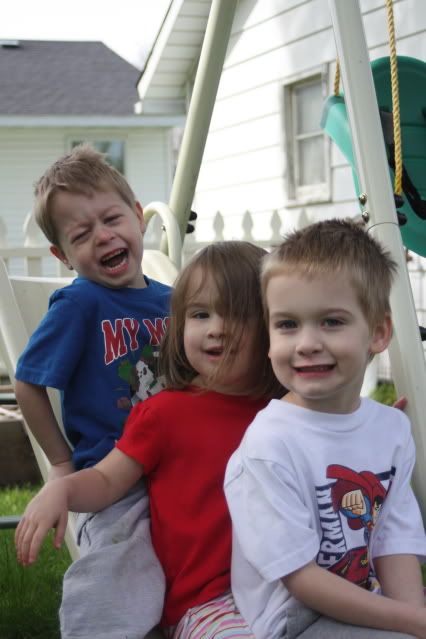 Somebody always has to be unhappy in a group photo . . . it's an unwritten rule!
This morning at 9:15 we had only been up 30 minutes and no one was dressed, they were clamouring to get out there. Reesey overheard the conversation and started clapping "side, side". Thus beginning our day of swinging . . . practicing baseball, where we discovered Addison is quite the hitter . . . playing in the yard.
These two are quite amusing . . . so competitive . . . and yet they have a blast together.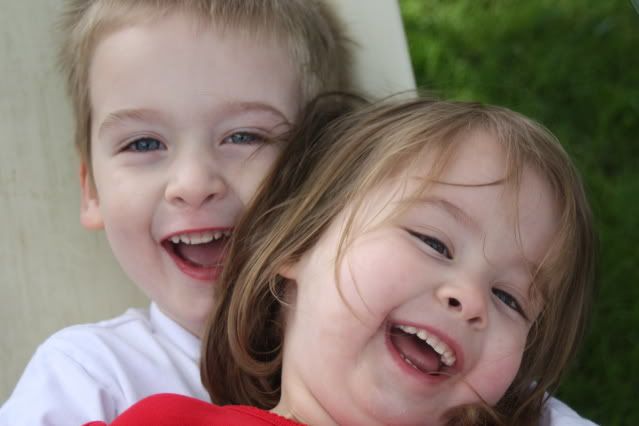 We made plans to meet Grammy and Papa for lunch and then went to the park to play.
This boy still loves to swing, you can't tell though, can you?
We walked over to the lake and walked across the bridge looking for fish, we didn't see any though. People fishing, yes.
We did see a dandelion field where Addison made some wishes.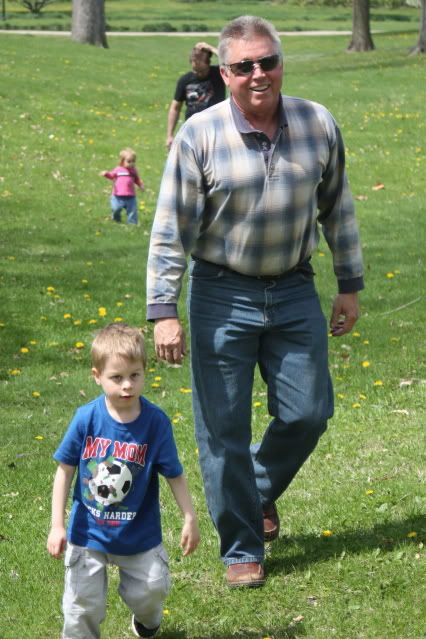 Here's Papa Ronn and Mini Me.
Reesey had fun swinging with Grammy too!
We finished the day by eating PB&J outside at the picnic table and playing in the sandbox where Reese had her first sandbox experience which of course includes her first taste of sand. Baths and to bed, not a peep, not one single person came out of the bedroom I think they may had fell asleep the second their head hit the pillow. Can't beat that!