That's pretty much my motto in life . . . no matter what, happy, sad, mad, hungry or not, everything is better with donuts. There's a new donut shop and I went to try it out the other day at 10:30 am and they were out of donuts! In their defense they were making more but even
this
hard core donut lover isn't going to wait around for 20 minutes. Well, maybe I would have if I had known how good they are and I had thought about them being warm when I got my hands on one.
Reese and I are both feeling under the weather today but we had to leave the house because it was cleaning lady day. So we headed to the new donut shop.
I got a blueberry cake donut with blueberry icing. The donut was good . . . too good . . .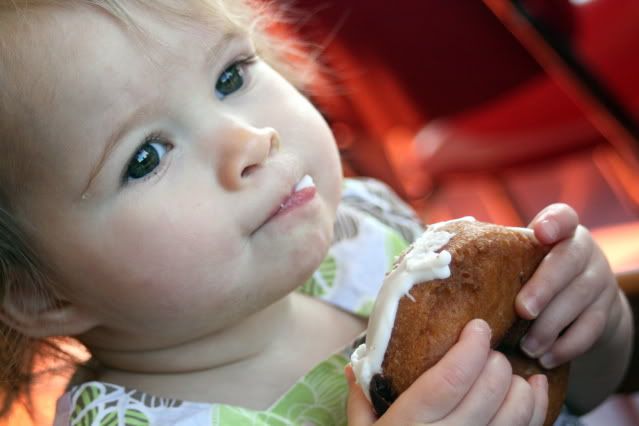 I wish I would have gotten two but I resisted. There were so many donuts in the case , all so pretty and yummy. Reese couldn't believe it either. If you couldn't tell, Reesey and I are pretty much on the same page when it comes to donuts.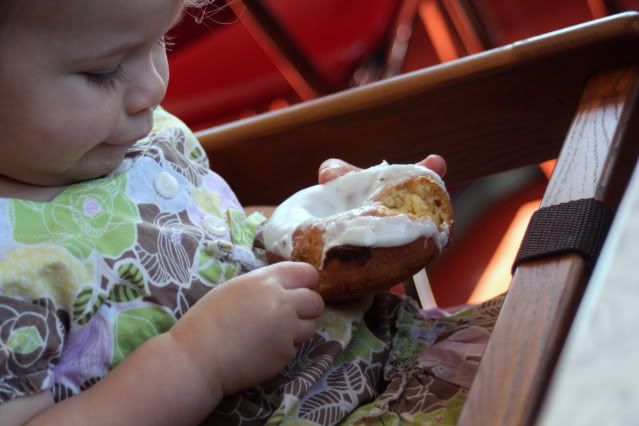 They have a drive through which is a bad thing . . . I could get 2 or even 3 donuts and eat them all without the donut people knowing they were all for me . . .
okay, I'll admit I have a big problem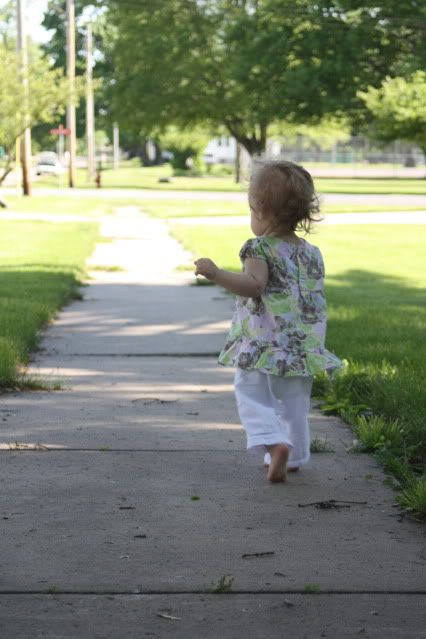 Guess I'll have to get back to running to work off all those donuts in my future.