The kids have been dying to go outside and finally we've hit the freezing mark. I noticed that the snow was melty enough to make good snowmen. Addison reminds me everyday "Mommmmmm, we haven't made a snowman yet this year ......" so after school we bundled up to build a snowman.
Here it is with 3 kids.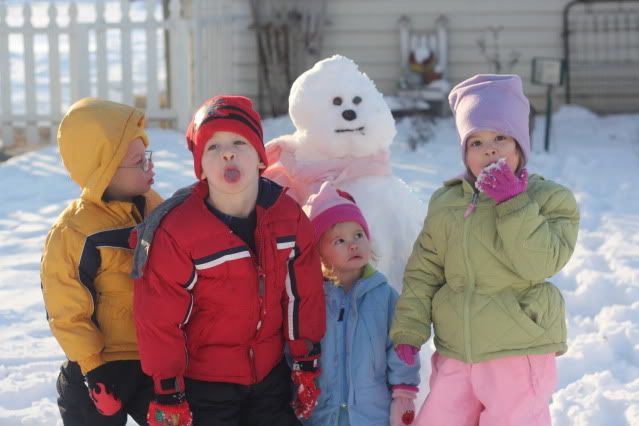 Add a fourth kid, making faces.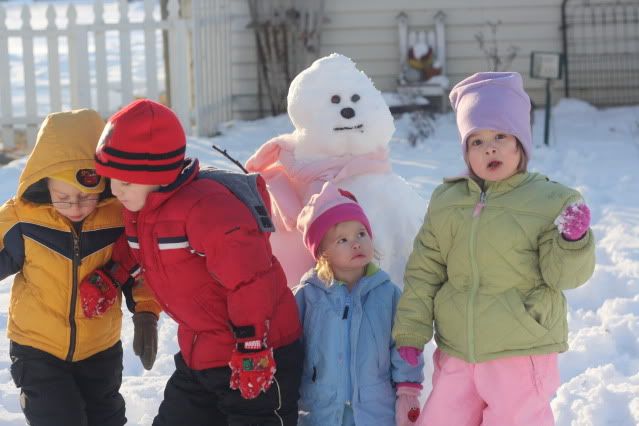 The pushing begins.
Then the boys think it's time for a snowball fight.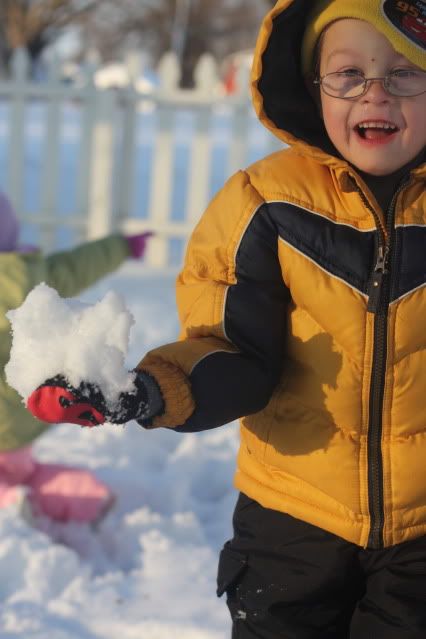 It's funny as long as
they
are the ones throwing the snowball.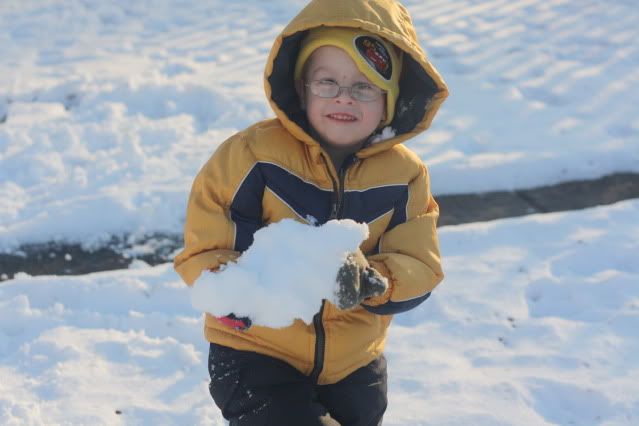 They are not phased by the "I have a camera" warning.
Where's waldo?
The whole snow family before they started melting -- the big one is decapitated today ...