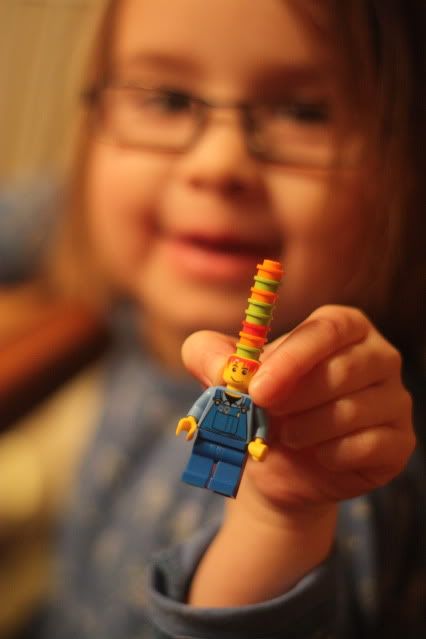 The kids are having a blast playing with the big kid Lego's. They especially like the windows and doors and wheels to build cars. The little man is a favorite. Addison decided he needed a huge hat. So cute.
And speaking of cute, we finally got new glasses.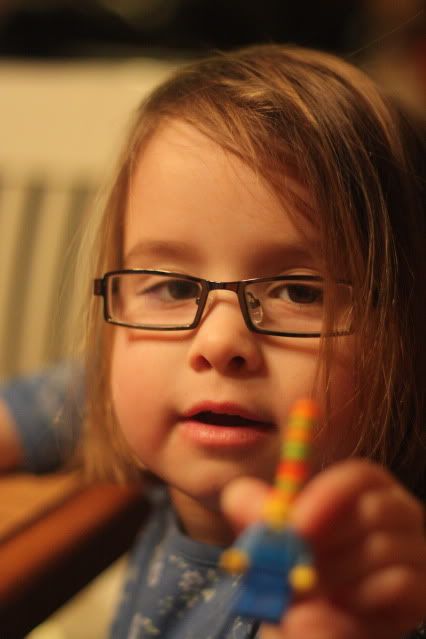 Addison picked these out all by herself. I was a little unsure at first but she loved them because they were rectangles. I'm so glad we got these they do look adorable on her.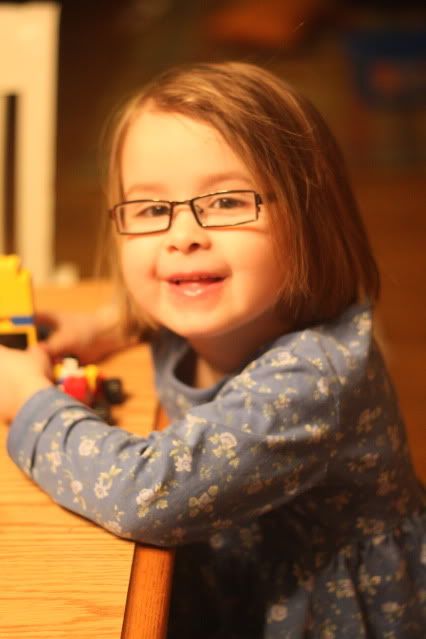 Even if I can't get her to smile normally at the camera -- she still looks cute!