I feel overwhelmed by my Christmas photos. There are millions with 3 separate events of photos. So I just decided to collage a random few and call it good for now.
On Christmas Eve we went to Aaron's parents for our first celebration.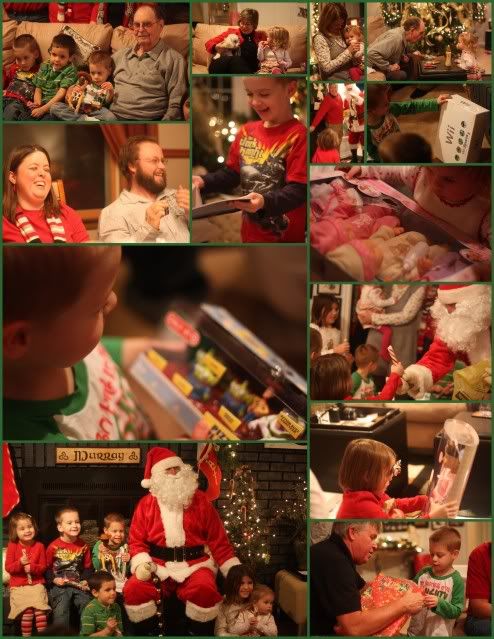 The kids were surprised by a visit from Santa himself!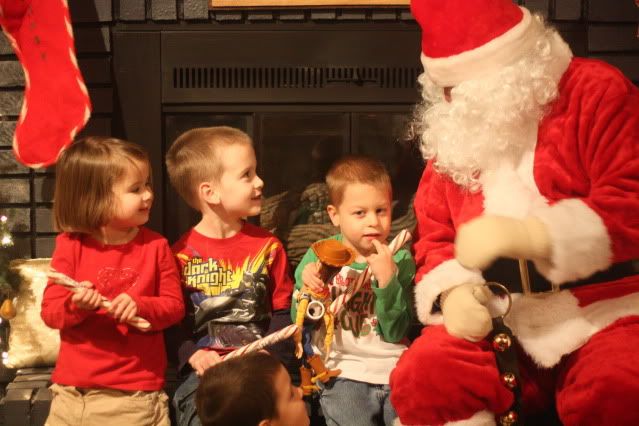 The kids were excited because Grammy and PaPa got them a Wii and Uncle Ray and Aunt Diana stocked them with games and accessories. They are loving the Wii.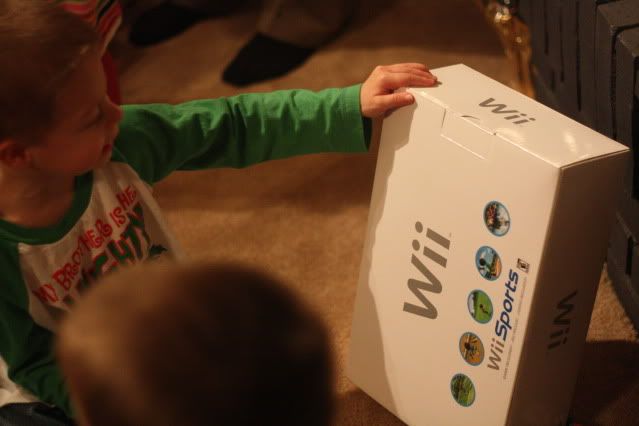 Next was Christmas morning.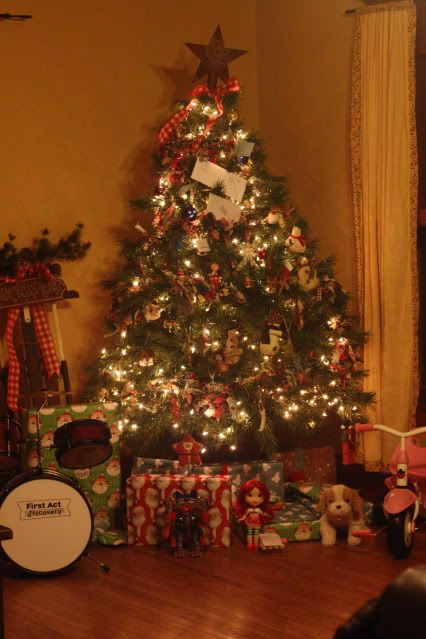 The kids were so excited. Santa brought exactly what they asked for.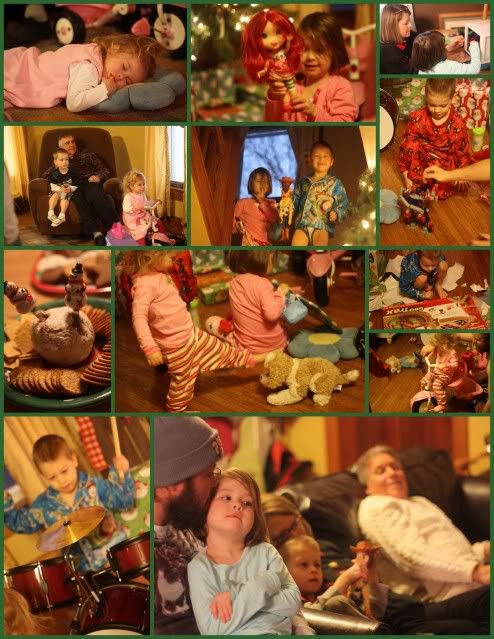 However, in Santa's sleep deprived state from busily making all those gifts he may have misjudged a drum set for Ethan.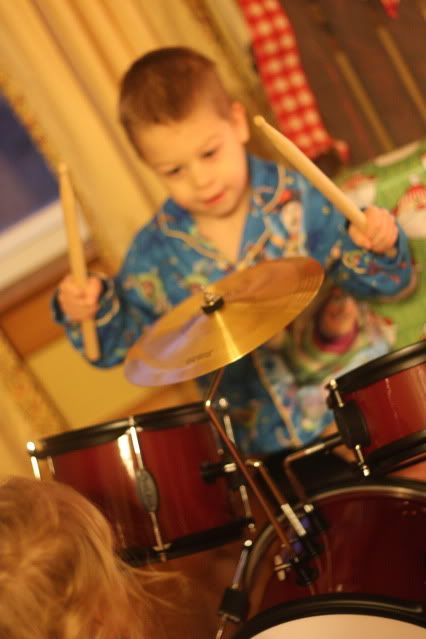 He loves it though. It can be just a little loud if you are in the same room or trying to watch television. I made Christmas dinner, although I don't know how I think from Sunday to Friday I had a total of 25 hours sleep. I don't remember much about Christmas day after presents other than I did feed several people and we watched the movie UP!.
On January 1st we finished with the celebration with my side of the family. 9 cousins and lots of fun.
Aunt Keely went all out and made each cousin a scrapbook that are awesome. My kids were really excited about their big kid Lego's and new sled from Aunt Monica but it will have to warm up to the teens before we can use that sled.
We learned a trick that if you promise presents you will get a half way cooperative bunch of kids to get some photos.
I got all my homemade gifts finished and everyone seemed to like them. I'll save that for another post (maybe). It was a great Christmas even without sleep toward the end, I really wasn't overly stressed out .... most of the time.