I counted that I made 26 gifts this year. Most of them sewing and a few scrapbook. Surprisingly I got them all done. I only had to scratch one idea and it was something really small and at 1am on December 31 a few hours before the last celebration I didn't think it was time to start a new project.
I made 2 calendars for grandparents using a Picasa collage and some grandparent quotes: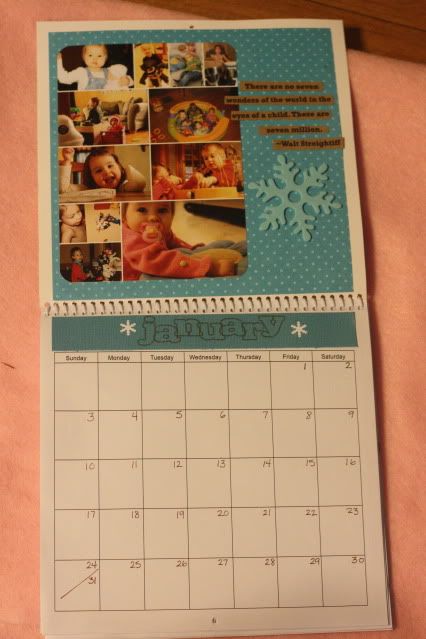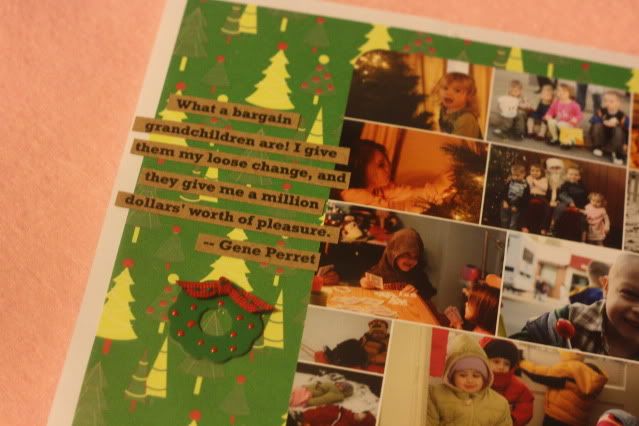 I made 6 photo books for grandparents, aunts & uncles using the same Picasa collages: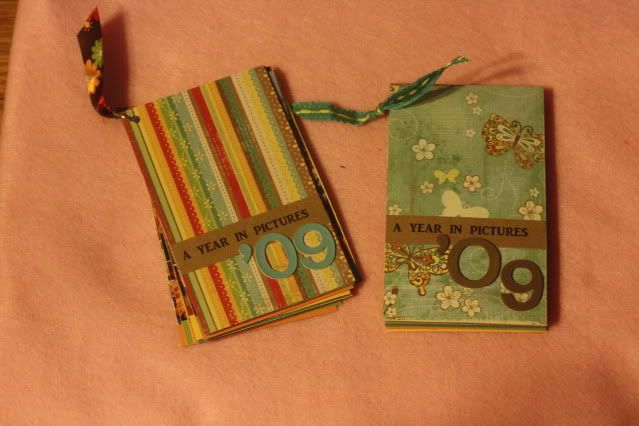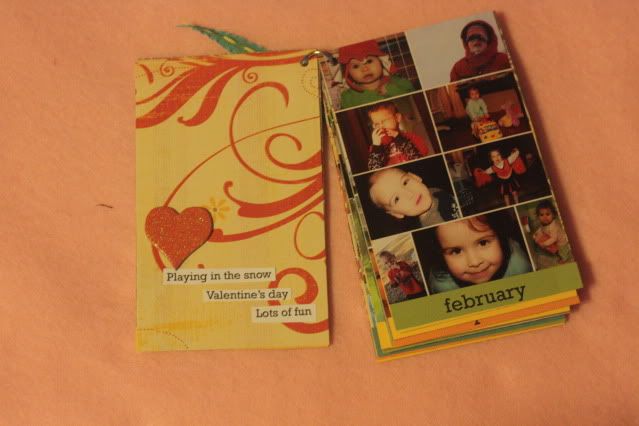 One mini book for my Sister-in-law, Ashley, of the trip we made in the fall of our trip to the Pumpkin patch: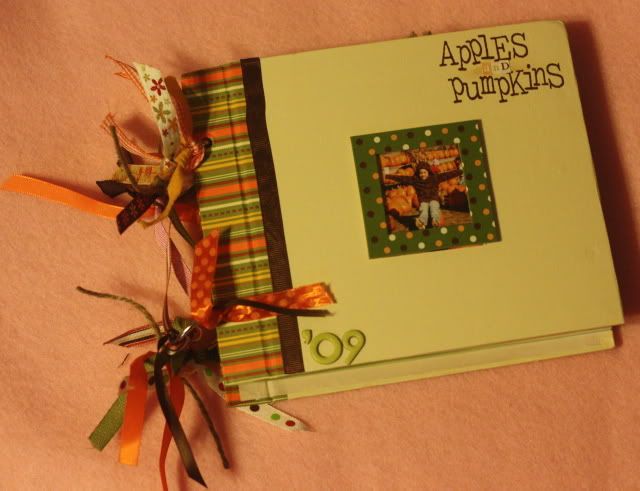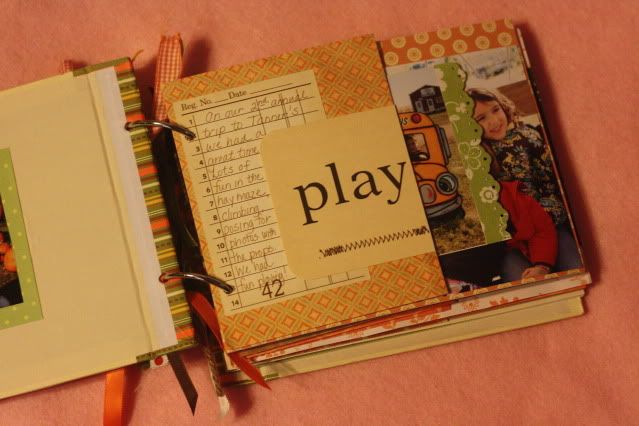 I sewed 5 of these list takers for teachers, Ashley, and my sisters: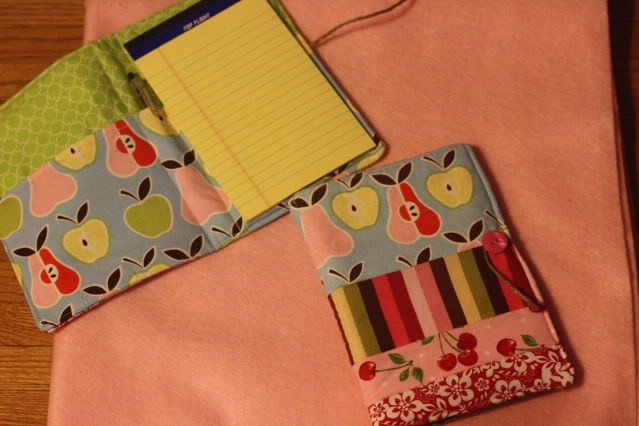 8 crayon wallets for my nieces and nephews which turned out to be the hit of our party. I think Jackson used his whole notebook in one day.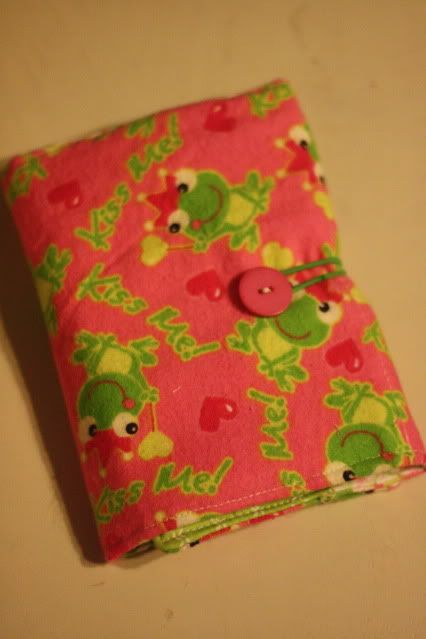 3 scrapbook pages for my in-laws for their scrapbook I gave them last year. Here's one, somehow I didn't take photos of all 3 (couldn't be that I was tired, huh?).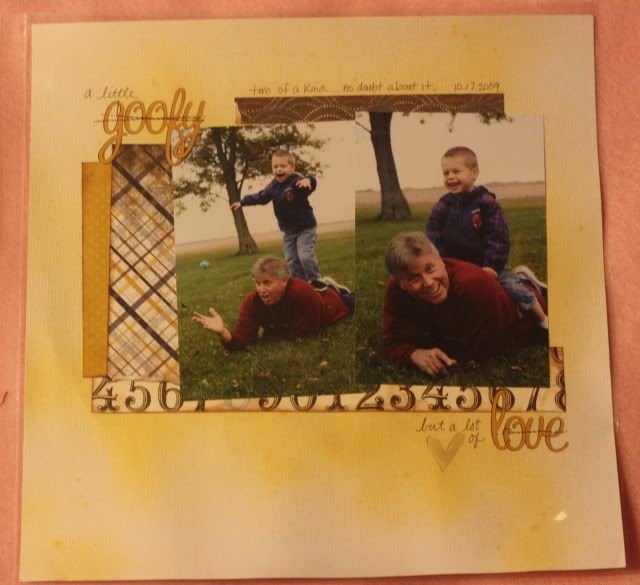 1 quilt for my grab bag gift.
I made this in 6 days. Rag quilts aren't hard but I kept running out of fabric because I'm not a good judge of that, evidently. I didn't know which sister would get it but I just used my favorite color combo right now and hoped they would enjoy it too. Keely ended up with it.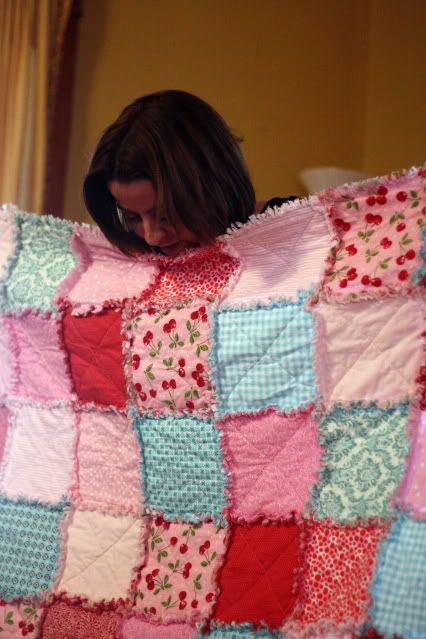 I made it with the idea that it would be a mommy only quilt to use while watching TV or in bed. I know how it is around here, sometimes the kids take my blankets. I really love how this turned out .... I really wanted to keep it ... guess I'll have to make myself one.
I know my gifts aren't perfect and didn't cost a lot but I hope all the recipients know that they were made with love (plus a lot of sleep was sacrificed to get them completed). Next year's motto: start earlier and get more sleep!