In the last week or so I've made a little time to get back to scrapbooking. Here's what I did with the monster truck photos I had: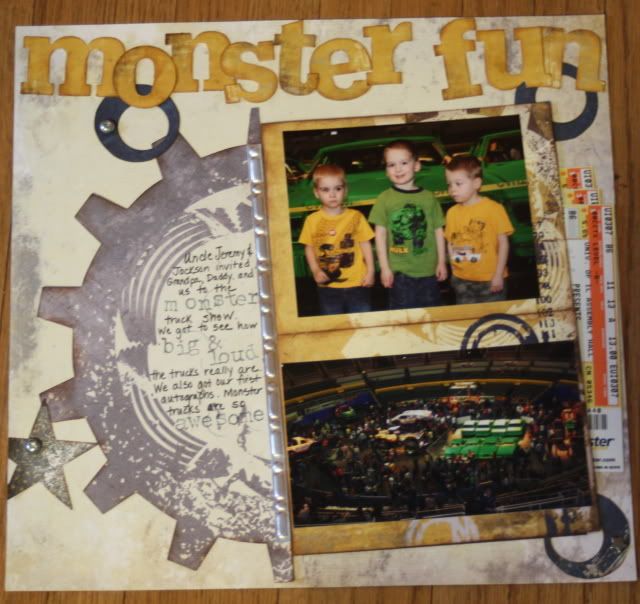 This is my take on a layout that my friend,
Candi
, made for a make and take at
Scrapaganza
a few weeks ago. Keely and I tried to get into the crop, unfortunately it sold out. We still went there to shop and Candi was sweet enough to give us the materials from the make and take. She's on the design team for
Scrap Within Reach
which is totally new to me. I like their stuff and I thought this paper was perfect for Monster Trucks. I made Aaron write the journaling for me and he was not thrilled but since I wasn't there I knew what he wrote would be better than what I'd come with. It's an interactive layout too which means I had too many photos and not enough paper so it flips open to show more photos. I got the tickets in there too.