Getting back into the swing of things around here (even though it snowed here last night
again
and I had to walk the kids to school in 32 degree temperatures, my hate for the truck now = a flat tire). Anyway, I've been back to painting the kids' room as I'm really wanting to get it done and things hung up and a little more organization so they can play upstairs. Addison is dying for her dress up clothes and they all want to read books again.
This weekend I stayed up late on Saturday (1:30 am!) and scrapped I made two layouts and 2 cards. I make myself make a card with the scraps of paper almost every layout -- that way I have a stash of cards ready to go instead of making them at the last minute, like I normally do. Anyway I was glad to get back to doing that -- it's been way too long since I've been able to consistently scrapbook. Saturday I also realized for the hundred millionth time I have WAY TOO MUCH scrapbooking supplies and I really don't want one more thing until I work for a while (got it, Keely, don't show me one thing!). Anyway here's one that I started Saturday and finished Sunday -- It's got a lot of stuff on it but I have had these photos printed since last March and wanted to use them together but never could come up with anything.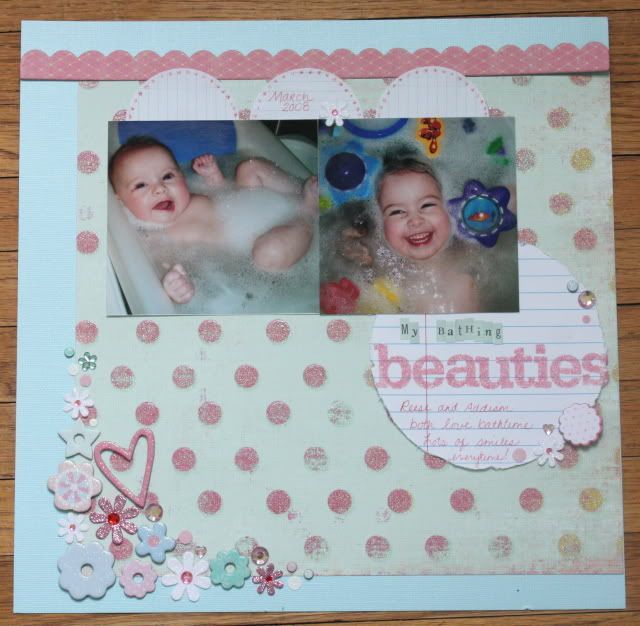 Hope you're having a great Monday too!