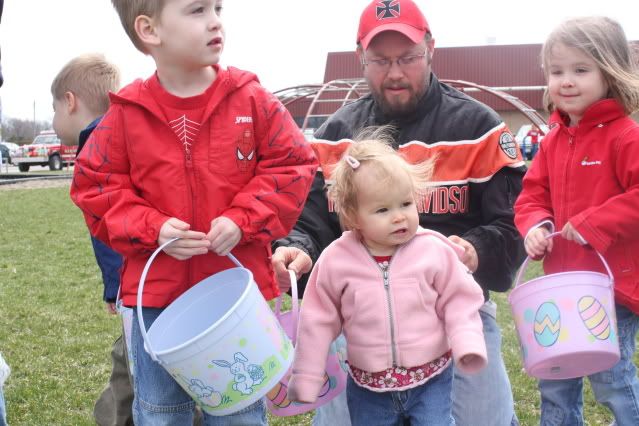 Last weekend we took the kids to an Easter Egg Hunt at the elementary school. It's an annual thing but we've never gone before. I was a little apprehensive because I figured it would be everyone standing in one large group where "Go!" would be yelled and 200 kids would scramble for 50 eggs, big kids would be pushy little kids, and there would be crying, and more than likely my husband would be yelling at a non-family members. Fortunately it was nothing like that at all, they had separate ares for groups. Reesey could have hunted in the 0-3 year old group but that meant one of us had to stay in the 4-5 year old group with kids, so Reese just joined in with her brothers and sister.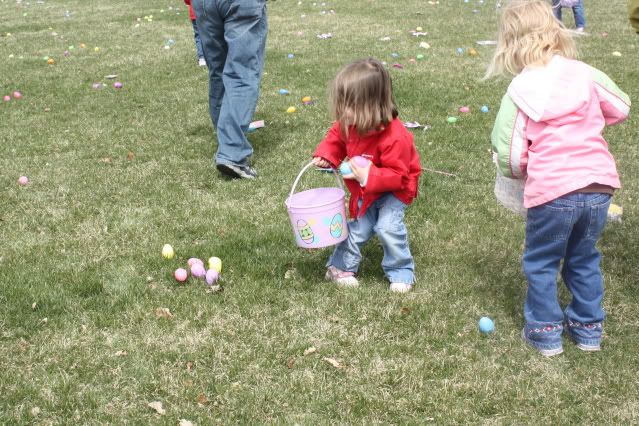 It was so fun at this age they are just getting it so there was no pushing and my kids didn't even run.
There was tons of eggs and toys. Everyone (except Reese) got a WHOLE full of stuff.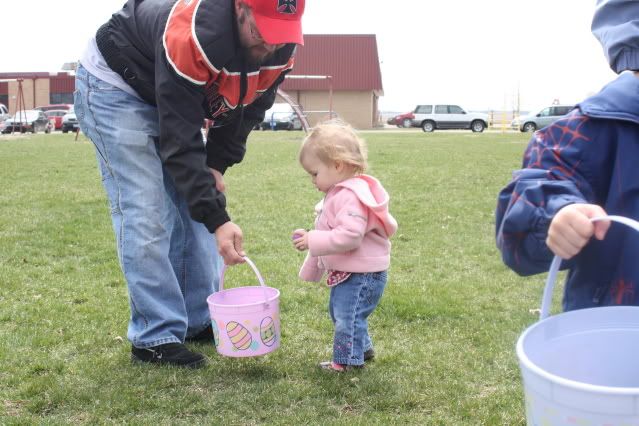 They all took there time and enjoyed the hunt, no rushing, what's the hurry? There was even time in the middle of the hunt to hug the Easter Bunny.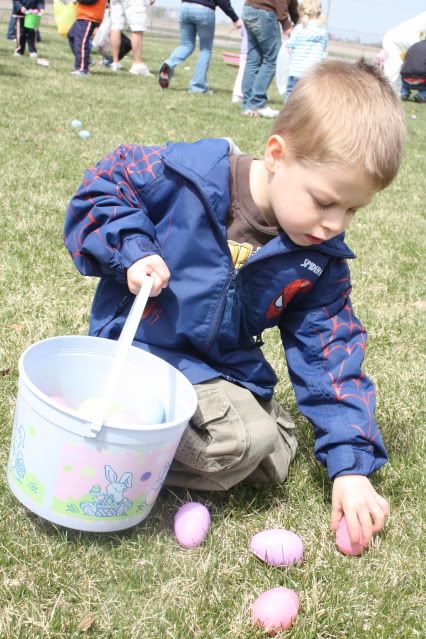 Reesey found a bunny face whistle that took her back to the
good old Paci days
. She was happy with it!
More hugs for the Bunny after all the eggs were found!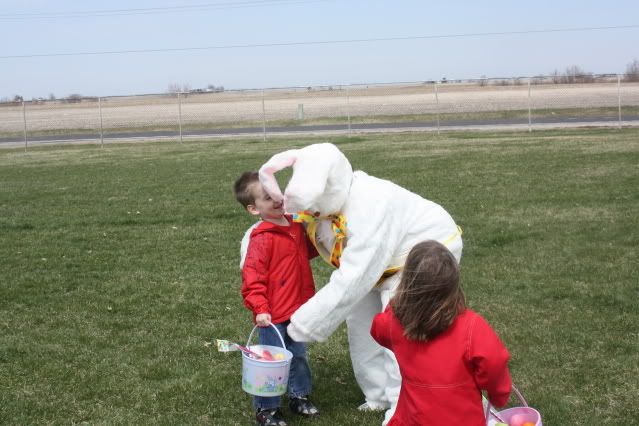 Ethan played a quick game of Ethan Says with the Bunny.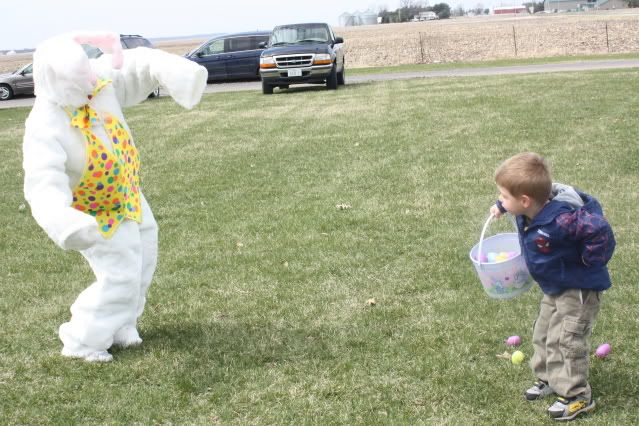 Reesey wanted
nothing
to do with the Rabbit, I should have gotten a photo of the tears but didn't.
It was a great day!