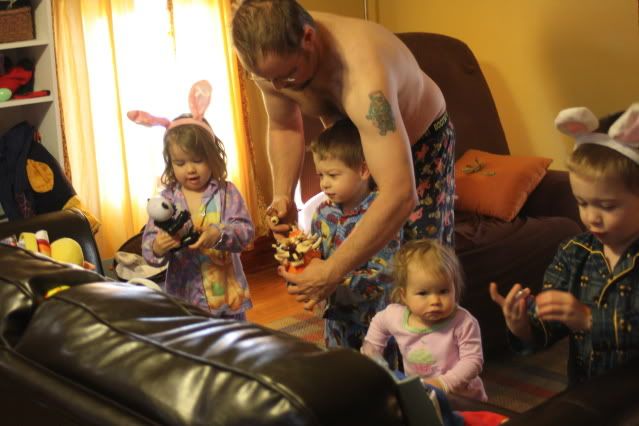 The kids woke up early (6:30) of course. We had the baby gate up at the bottom of the stairs so no one sneaked down ahead to peak. Their filled baskets were on the couch. They were excited!
Then the egg hunt began. The bunny doesn't make things too hard at our house and he goes a little overboard.
Pretty sure there were over a hundred eggs. He needs to cut back next year.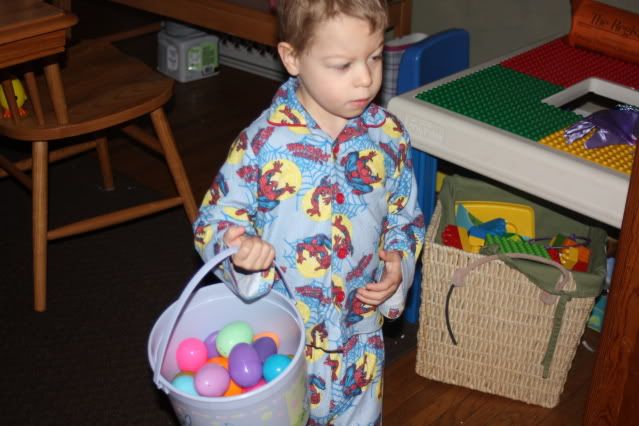 Reese was a good egg finder.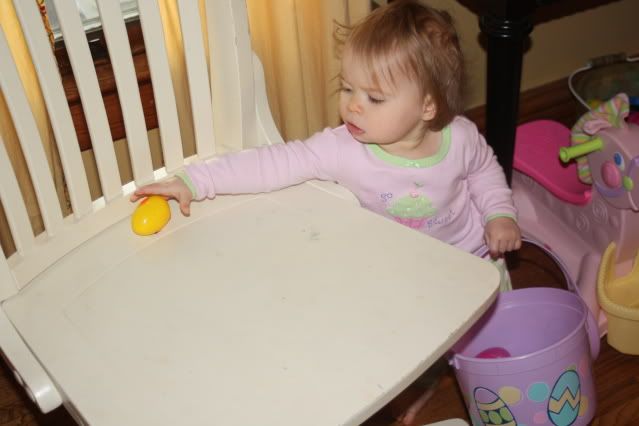 There was lots of unsupervised candy eating.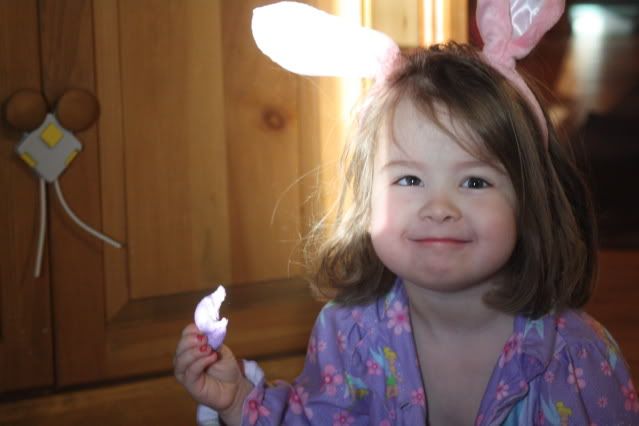 This one had her moments because she ate A LOT of candy including jelly beans.
I didn't think she could open the eggs, I was wrong.
She had moments of extreme happiness followed by major meltdowns, not like her at all.
I spent a lot of time finding our 4 bunny ears from last year and I wanted a group photo. This is the best one.
I was not amused but settled for individual shots outside.
The only way I could get Ethan to wear bunny ears was for him to pretend he was a bunny, but it worked.
We headed to Aaron's sister's house. The drums are a HUGE hit with Ethan.
They are very loud and he demands an audience, so fun! I bet this will continue to be a theme in my future. We had a really great meal then the kids headed to the trampolene.
Then a baseball game was played. We finally gave Blaine his month old birthday gift of a bat and helmet.
Even I tried the trampolene but those things are dangerous and Reese hit her mouth on my knee and there was some blood. We had a nice time and our visit ended by a pile on Papa game.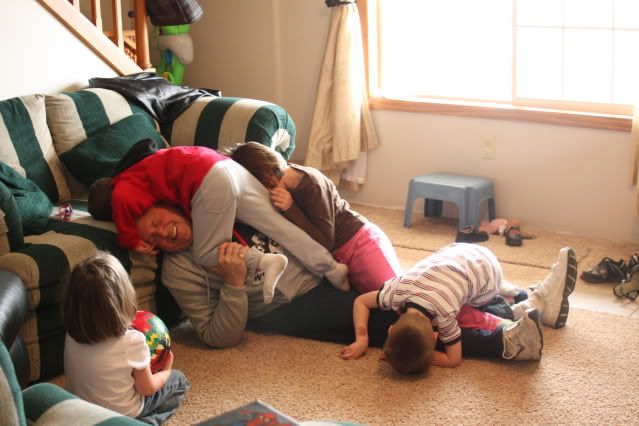 We headed home to our sea of plastic eggs. It was a fun day but I hate plastic eggs!