So it's June and that means May LOAD (layout a day) is over. Sad somewhat, relieved -- now that the kids are out of school I'm glad I'm not having to do this (upcoming post on this),
inspired
would be a great word to describe what I'm taking away from this experience. I really did love doing it. There were only a couple days that I wished I could have said "forget about scrapbooking today", most days I was excited and looking forward to working on something. I have quite a stack to show: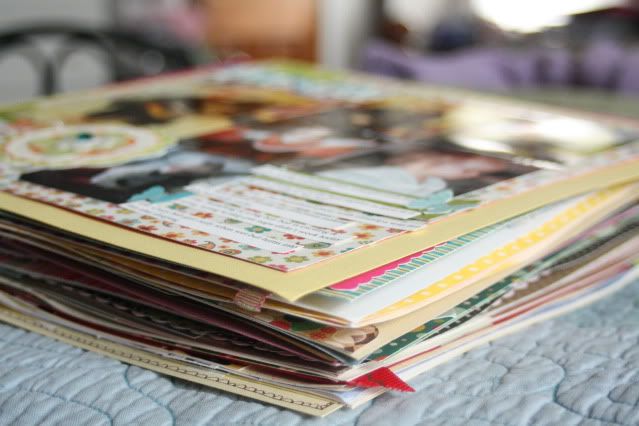 31 layouts, this pile is a little over 2 inches tall -- I'm definitely not a
flat scrapper.
It's a cool stack to look through. I made 3 for gifts and I only really dislike 2 of my layouts but I will not go back and redo/change them. I got a little start on my 365 album finally: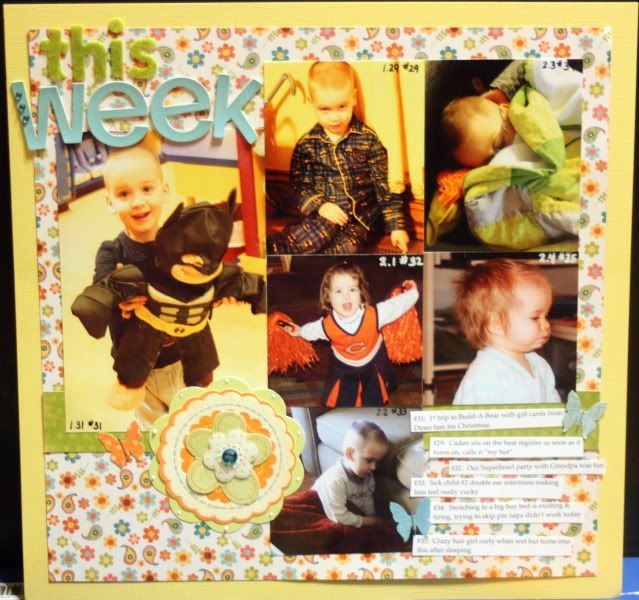 I used a ton of my stash and even feel like I could go through some of my stuff and get rid of more stuff that I'm never going to use. I love scrapping upstairs in our bedroom and have been keeping it pretty neat. I do need to pick up at this point but my storage system seems to be working for me . . . finally something that works. I am joining a couple other flickr groups to keep me scrappin' and I did make the commitment through Lisa Day's Life after Load Group to do 30 more layouts before I purchase anymore stuff. I did reward myself first with a cool scrapbooking kit from Studio Calico and a couple other things but no more until I get 30 more layouts completed. This may take a while as I haven't done anything since Sunday so far. Here's my most favorite layout of all 31 days: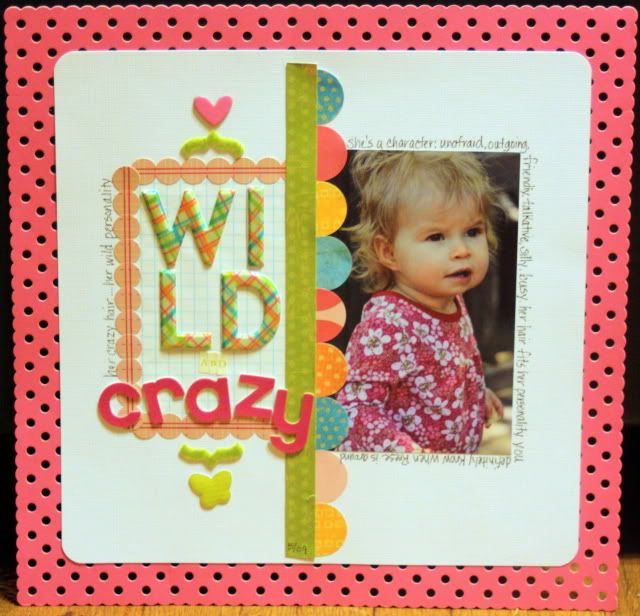 Hope you're feeling inspirted too!