Last night after dinner Aaron
needed
to mow. I hate it when he mows because the kids have to be out of the yard and it's usually at a time when they are tired, grouchy, out-of-control, and I'm exhausted. I gave them baths then Ethan feel asleep. Caden, Addison, and I came up with an impromptu art project. We looked for face parts in magazines, glued them on, and drew the face and hair.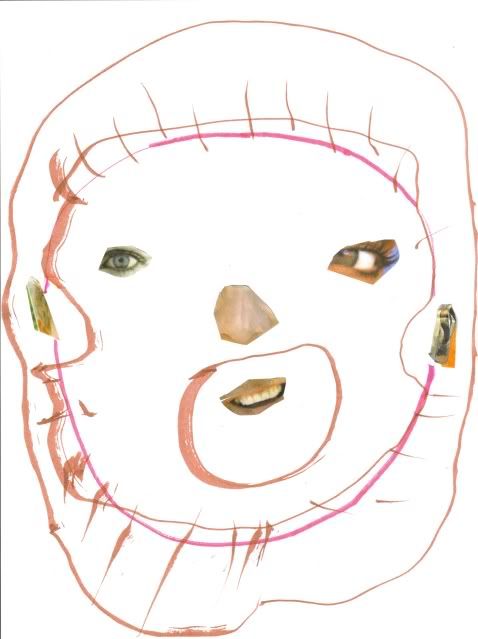 Caden started writing "Mask" on the back of his picture . . . he loves Jim Carey so much. Then I said who is your picture of and he said "Anklejan". He can be tough to understand especially if you have no context to go with it. He kept repeating it, starting to get mad at me for not getting it. Finally he said Anklejan . . . you know, Cael's dad. So this is a stunning likeness of
Uncle John
. Sorry, Uncle John.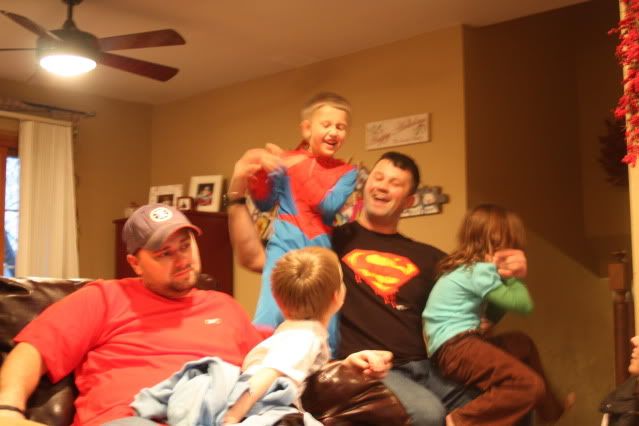 Maybe he was thinking of this photo.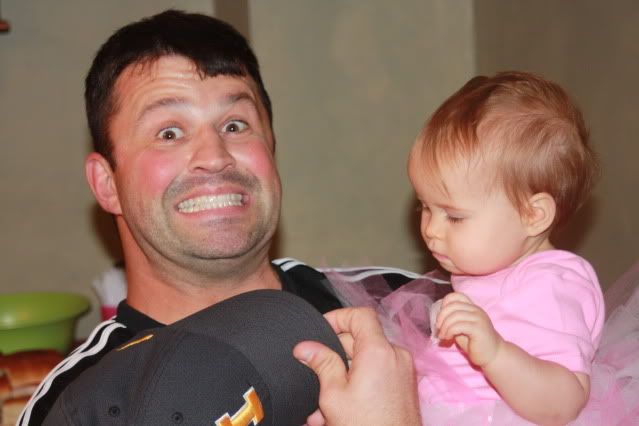 Uncle John consider yourself flattered!