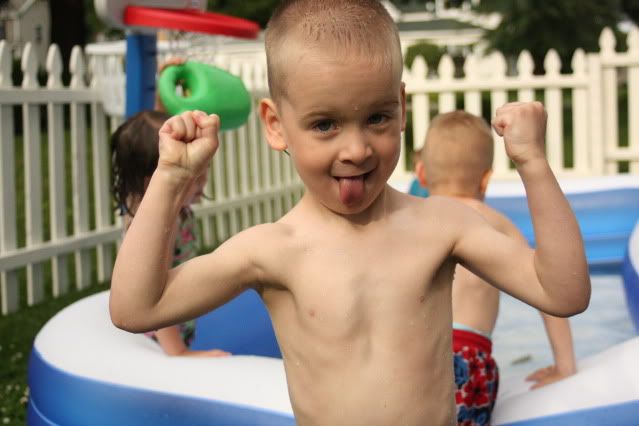 I so want to scrapbook tonight. Especially after I spent THREE days working on getting the 1700+ photos camera uploaded to the computer. I had no room left again, took time to realize that and figure out how to use my external drive and so on and so on.
I found some cute swimming photos that are making me feel creative at least I hope so.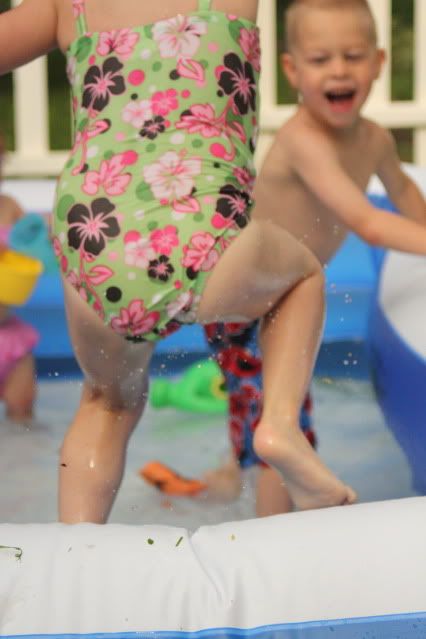 I feel a little refreshed too after a visit to our friend Alison (kids' former preschool teacher) today. Our kids played and it's just nice to visit with an adult. I think I forget I need grown up conversation and really don't get it much. I hope we can get together again and maybe go to the pool together.
I'm looking to the weekend and Aaron being home and maybe just maybe he'll let me scrapbook too!