I took Reese to Grammy's
then I searched through Target, Walmart, and a resale shop to complete fall wardrobes needing solid leggings, plain long sleeve shirts, and Reese jeans.
Found good deals except the $12.99 Target jeans for Reese -- I don't pay $12.99 for jeans for me (I know, I know but I shop resale).
My van begins to overheat and oil light that was on is now off.
I make it home but decide to walk to school for the boys' IEP meetings just in case and call Grammy to ask her to bring Reese back to me.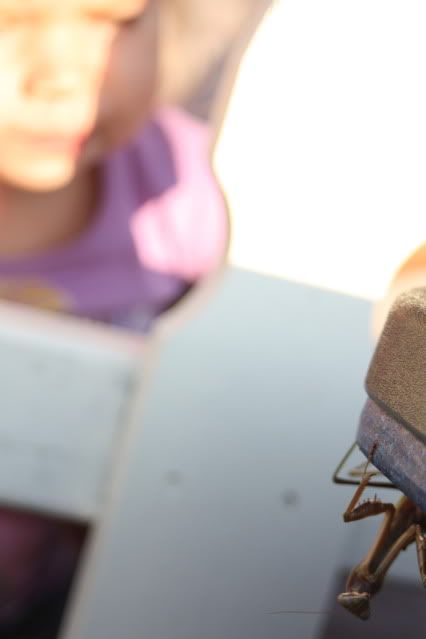 I take photos of a HUGE preying mantis.
Aaron spends the night changing the oil and trying to figure out the van issue.
We eat breakfast for dinner because I'm tired and annoyed and my throat is beginning to hurt again.
I have one major tantrum when Aaron finally comes in the house because I am tired and annoyed and my throat hurts more and I haven't started my scrapbook layout for the LOAD project.
I am 3/4 done with my layout but instead of finishing it, I'm blogging.
Oh yeah, and I
know
what's wrong with the van . . .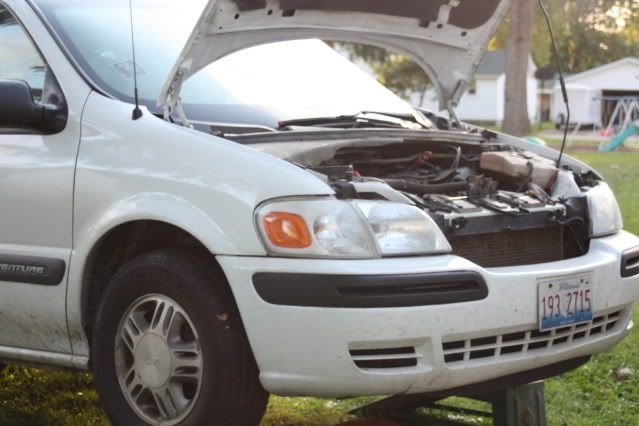 only 3 more payments left!