Over the past couple years I've become a news junkie. Maybe because I'm home all day and there's nothing on TV except stupid soap operas and talk shows. I watch the news most of the day and no, it really doesn't change throughout the day although once in a while some
breaking
news
comes on like Balloon Boy, a high speed car chase, or new news about Jon and Kate. I keep watching mainly because I get really hooked on certain news stories like when Caylee Anthony came up missing. There for quite some time I could have been one of the prosecuting attorneys on that case (except that I didn't go to law school or own a suit to wear to court). I knew just about everything about that. A little obsessed ... a bizarre case that I couldn't quite understand how your 2 year old could be missing for more than a minute without you asking anyone and everyone to help you find your child ... but then again looks like Caylee wasn't really missing. Haleigh Cummings is a sad mystery too that I watch for new updates. I continue to follow these stories mostly through Nancy Grace on HLN. Then this week little Somner Thompson came up missing while walking home from school with her siblings.
This story grabbed me. I'm not sure why ... her age is close to my kid's, Somner is 7 and mine are almost 5. She's so darn cute. I kept watching her mom just break down over and over again pleading for someone to help her find her baby. And when they did on Wednesday in the dump, I cried. How can that happen? How can she be in 2nd grade on Monday and on a 20 minute walk home, she's gone. Why does that happen? It's so frightening as a mom. I know my kids are still really young, almost 5 and 2 but how will I ever let them do anything without us or a family member? I don't know that answer. I do know that Somner's mom said she was friendly and outgoing and didn't know a stranger. I think about my own kids and they are the same way. Any of them would walk away with a stranger, if the person seemed nice. Ethan and Reese would do anything to see or touch a puppy. So it's long past time that we need to be teaching about strangers and safety.
Here
and
here
are a couple of places I found that some good information. I think it's hard to get started. I don't want them to be scared of people nor do I want them to think all people are "bad" but we need to learn safety. I think this will become a regular ongoing conversation in our house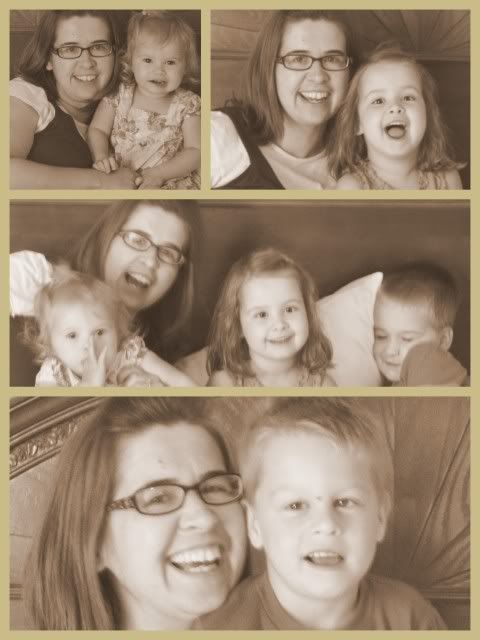 along with a few extra hugs and kisses.