This week Reese turned 23 months old. How did that happen???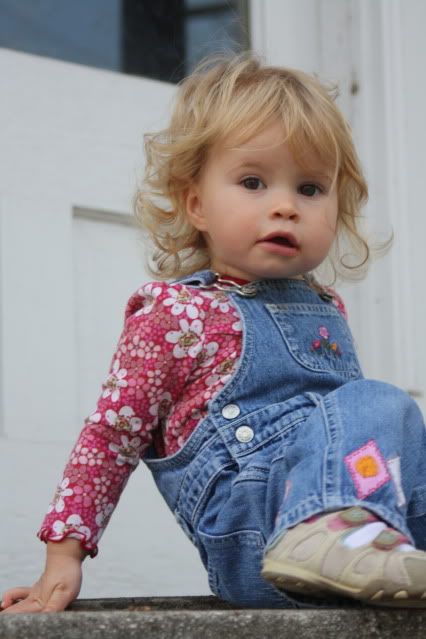 *She is super busy, way more busy than the triplets were at this age. It's a good thing she came last instead of first.
*She loves dogs! She hears them barking when we are outside, she looks for toy dogs in stores, when you say we're going to Grammy's she asks about her dog, Bug.
*She is only about 21 pounds. When we are in a stores and she's talking and walking around ... people ask me how old she is. She looks like she about 12 months instead of 23.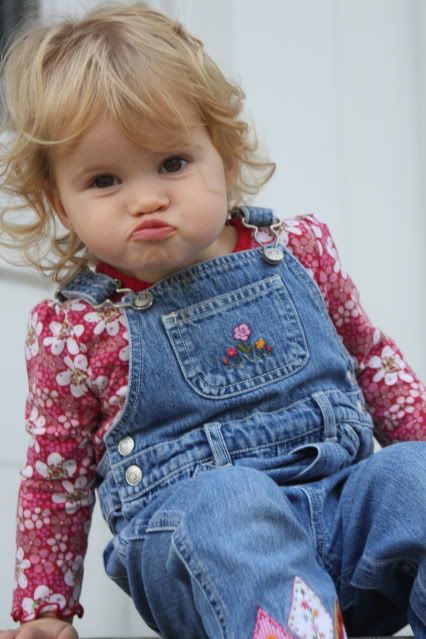 *Speaking of her size, food is not her favorite thing. She is on pedisure ... she won't eat food for breakfast eats very little lunch and will eat some food for supper. Of course, she's always ready for cake, candy, or anything sweet.
*She is getting into TV: Baby shows (Baby Einstein), Wiggles, Elmo, and Woody (Toy Story).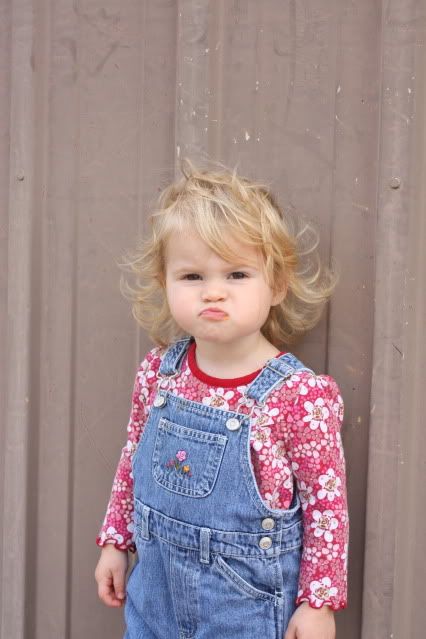 *She is a non-stop talker ... it wears me out. She is totally aware of everything that goes on here. I love the way she talks and it's funny that she repeats everything.
*She's the girl version of Ethan. She likes many of the same things he does and plays with him a lot.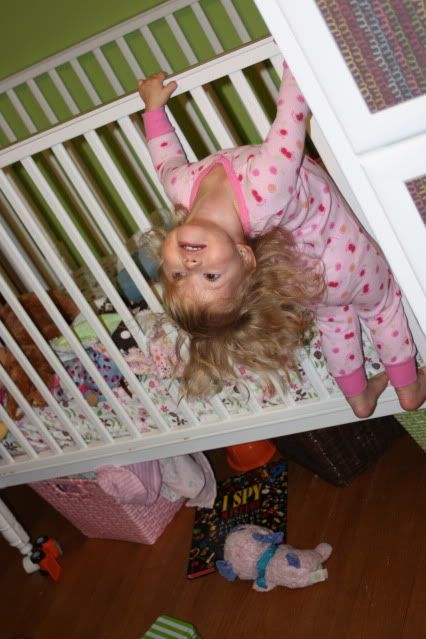 *She is also Baby crazy ... real ones and the doll version. She spies babies everywhere we go. She squeals when we walk down a doll aisle at a store.
*She wants to
walk
everywhere, not ride in a cart or be carried, she hates her own carseat so when the kids are at school she picks Ethan's or Addison's to sit in, she wants to drink out of regular cups but makes a mess, plays in the sink, and doesn't sit in a booster chair to eat.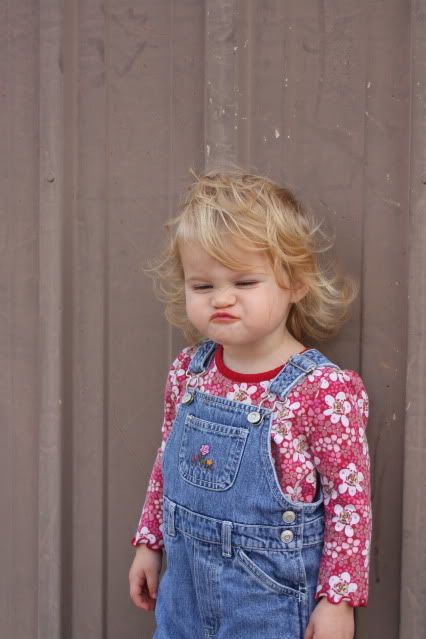 *She can hold her own with the big kids. She hits and yells and bosses them as much as they do her.
*Two things that she says that make me smile "Mama, I carry you." when she wants me to pick her up and "laaa laaa, Elmo's Girl" She is singing the beginning part to Elmo's World. She loves to sing the alphabet song and twinkle, twinkle little star. She doesn't quiet do it all or in order but it's cute.
*She counts: "two, three, four, five" all the time. I don't know what happened to
one.
*She just started saying "I love you, Mama" when I tell her I love her.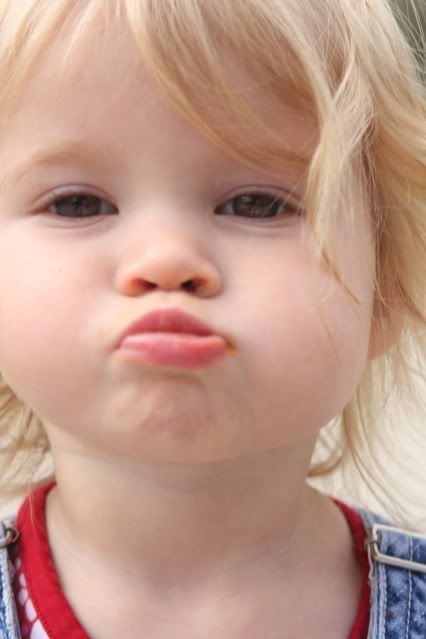 *She just started saying "I love you, Mama" when I tell her I love her.