Sunday was a really nice day for a change. I had already taken the kids outside to jump in the leaves earlier in the week but Aaron was at work. He told them after church and brunch, he'd rake some piles for them to jump into. I didn't have a lot of luck photo-wise the day I took them out but Sunday I got some good ones.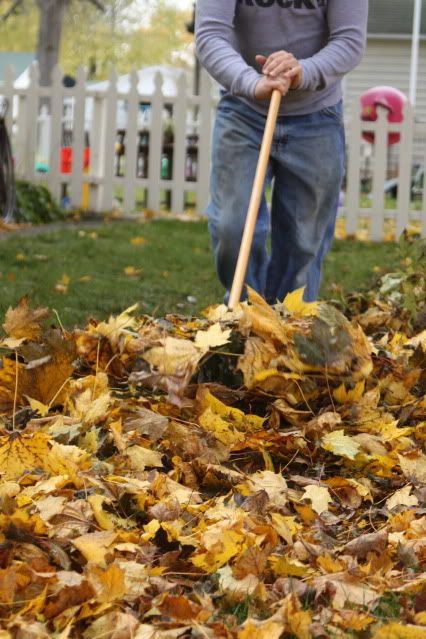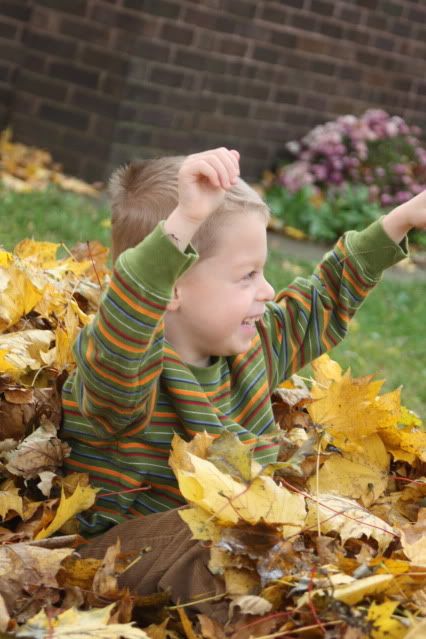 I have lots of fun photos of Ethan playing ... he wasn't interested the first day, but today he was all about the leaves.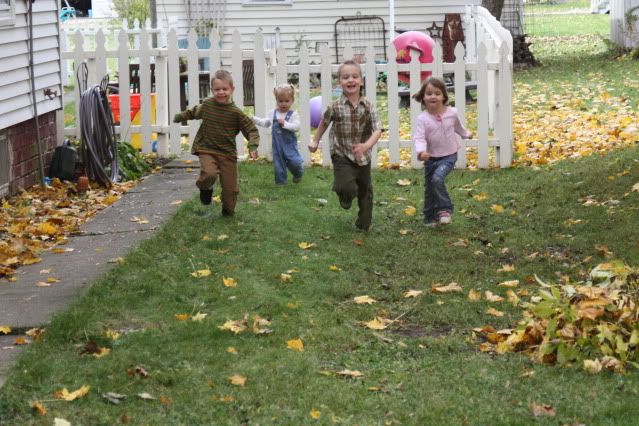 I love that I got all 4 of them running ... one of the few photos I have of all 4 of them where you can see everyone's face and no one is crying.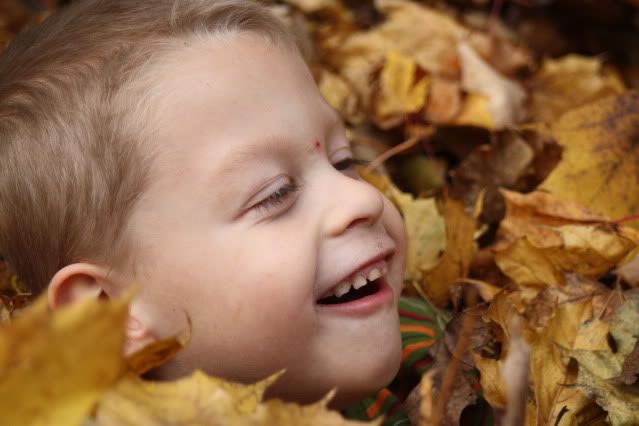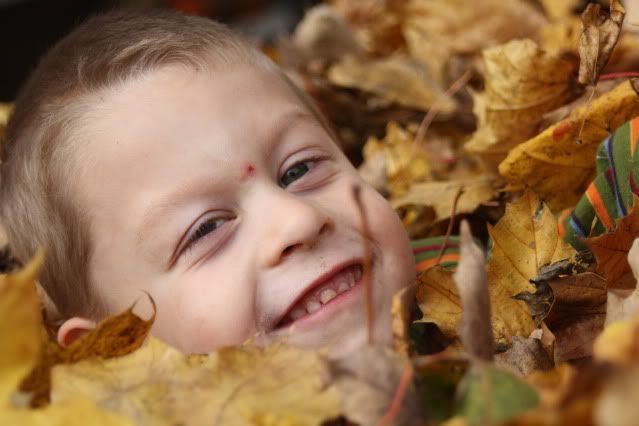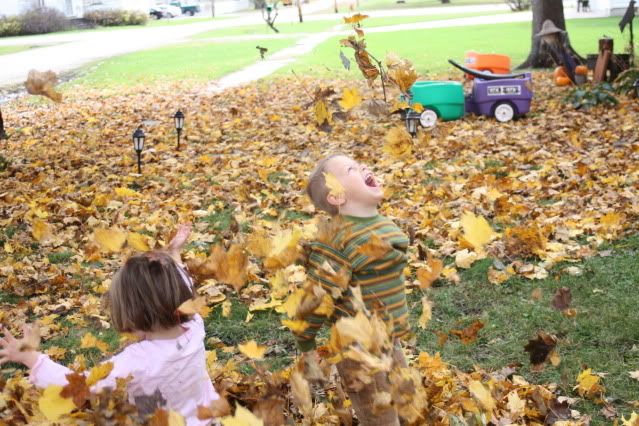 Caden is my budding photographer. Not too bad for a almost 5 year old.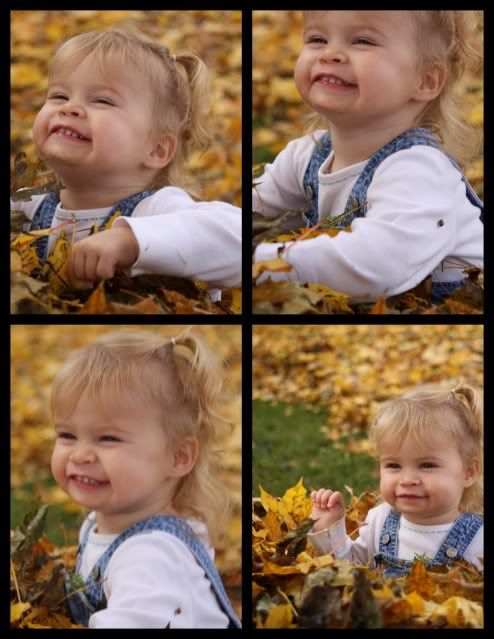 Reesey didn't understand the whole leaf thing on Tuesday. But today she
knew
what to do and I got these cute photos of her.
This is my favorite!
Well maybe this is my favorite...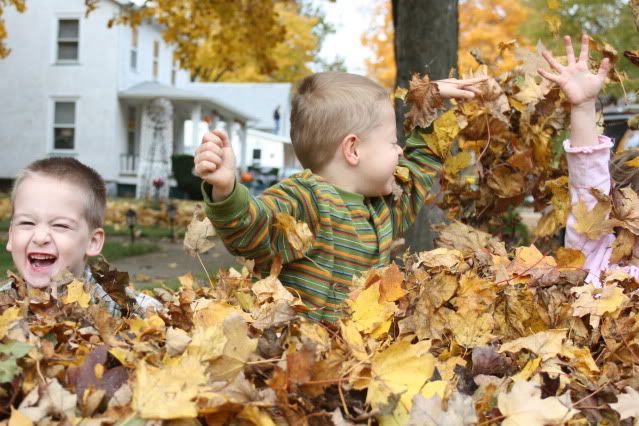 and this one is close second or third ... hope your fall is as fun as ours.