Our 4th of July was a rainy one. I had BIG plans of fun, crafts, and food so we stuck with the plan as much as possible on the 4th.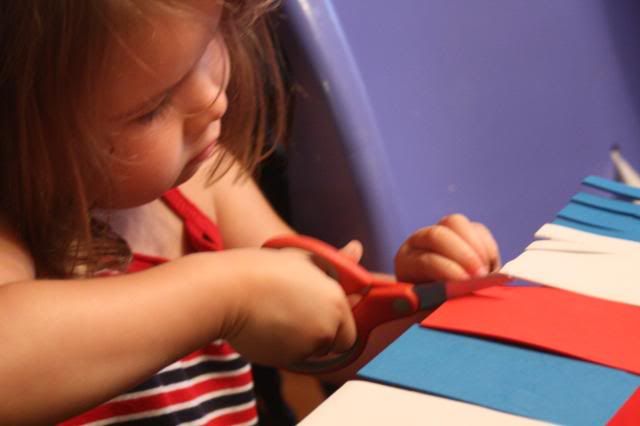 We made fun hats:
And red, white, and blue fruit kabobs:
Some Bomb drinks: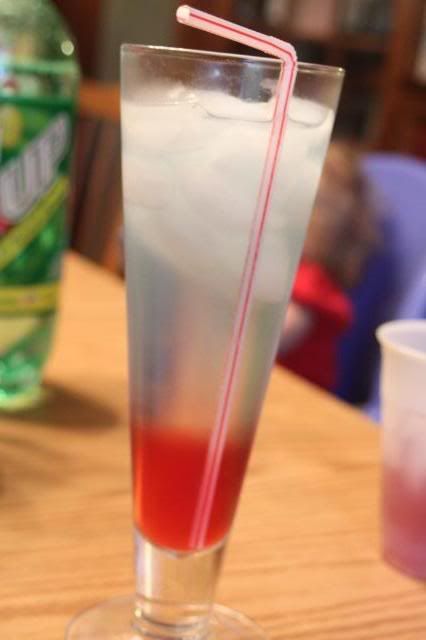 Grammy and PaPa's cookout and their town fireworks were postponed until the 5th.
We ended up going out to eat on Saturday just to get out the house and as we were putting the kids to bed we could hear our town's fireworks so we drove up to the school and watched in our jammies. We had two days of fun so on Sunday we made marshmallow pops:
Then fireworks cupcakes: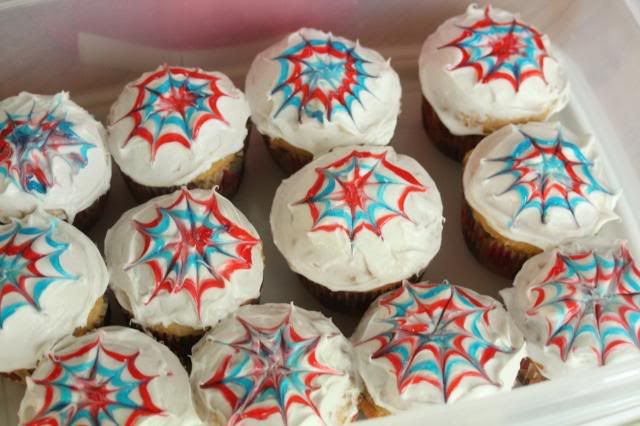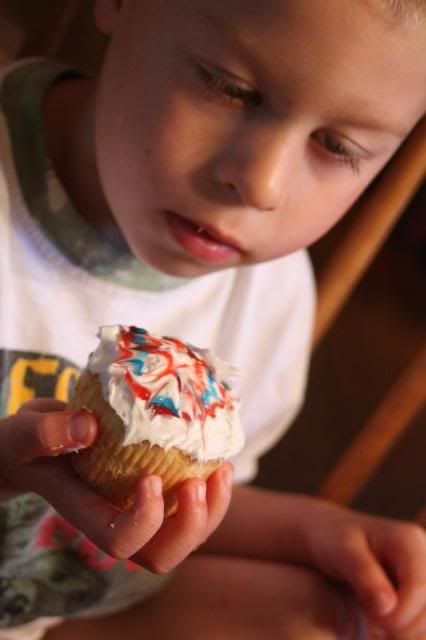 We had a lot of fun just hanging out: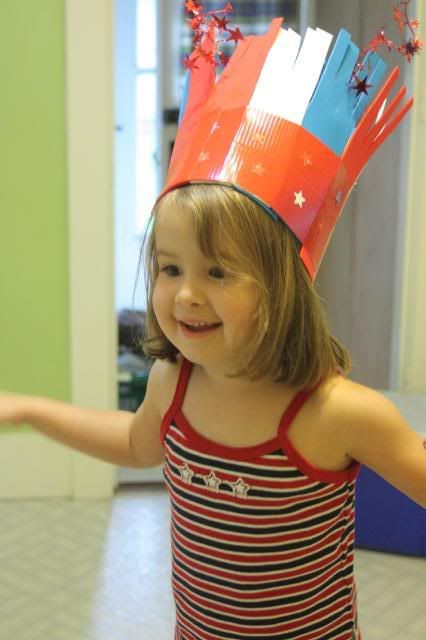 It was a nice day for a cookout and the kids enjoyed being outside:
I got some funny photos of them wearing their hats: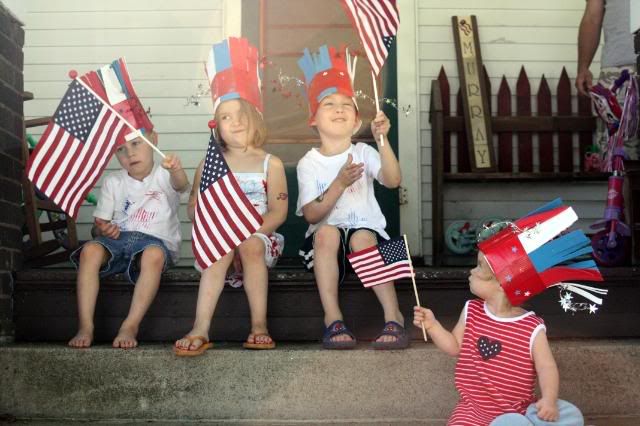 Ethan didn't really want anything to do with it:
It seemed like it took forever to start finally at 9:30, they began. The kids loved them but we were all exhausted by the time we got home and they were in bed by 11:00 only 2 hours past their bedtime.