I can't believe
Reesey
turned two yesterday!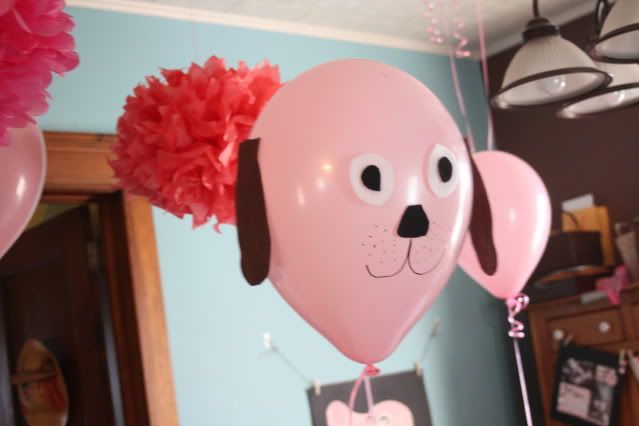 We had a little family party .... a pink puppy party because she LOVES dogs so much and it had to be pink because I could make it
girly
.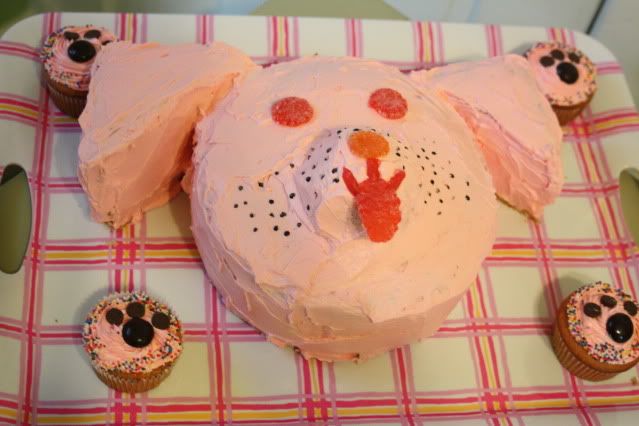 It was fun and all 11 of her cousins made it.
We played games that made my kids cry ... but I think they had fun. Pin the tail on the Puppy was a hit! Musical dogs maybe a little too stressful for the 5 and under crowd.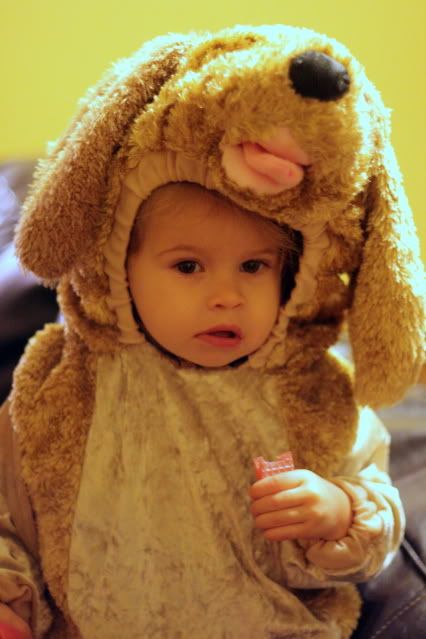 We had hot dogs and chili and puppy chow and
scooby
snacks and pink cherry fluff.
I made paw print cupcakes and a pink puppy cake that looked like a pig for a while before it was all finished. Opening presents was crazy and very LOUD, my MIL said it sounded like there were 40 kids there not 10. I would have to say Uncle John is the hit of the kids party with every kid even ones he's not related to.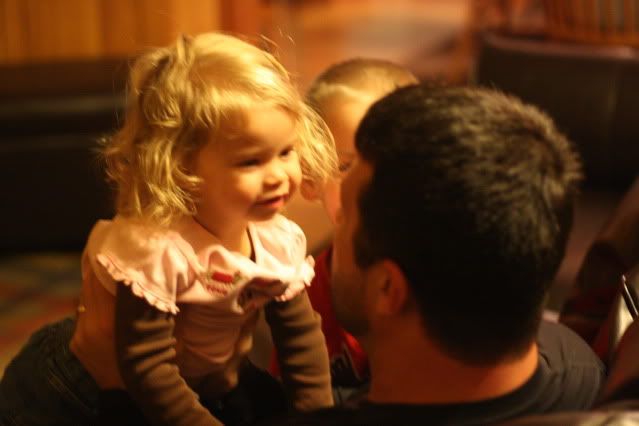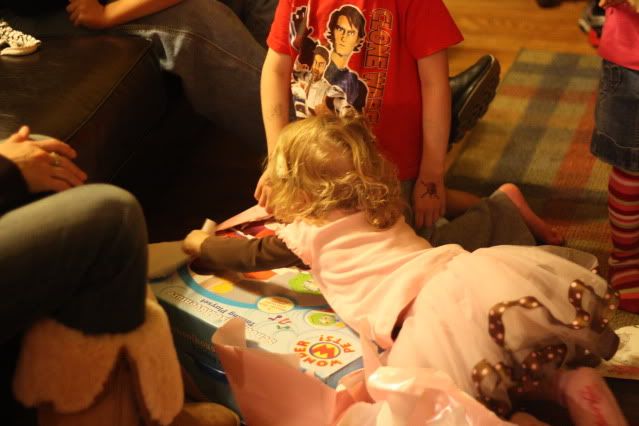 She got the cutest tulle tutu skirt from Aunt Monica and family and she got 3 baby dolls, one almost as tall as she is. Of course lots of cute clothes and other fun toys.
She was so excited for her Puppy Birthday and I think she had a great time! We love you,
Reesey
!