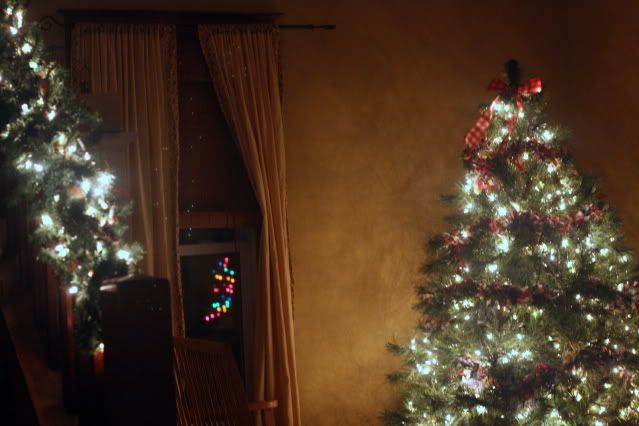 around here. The *new* advent calendar I made is up.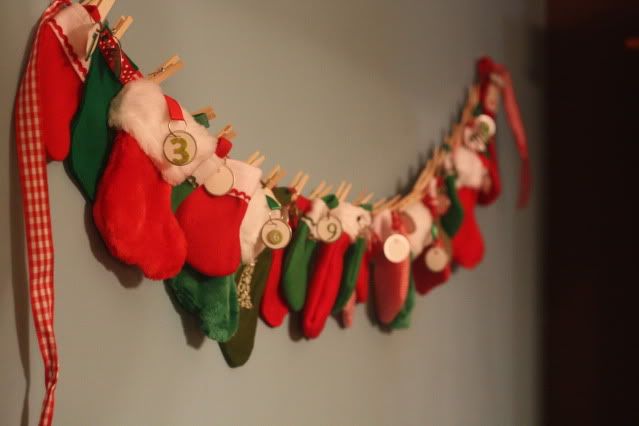 It's just various little stockings with number tags added held up on a ribbon with clothespin. Each day there is a note in the stockings that lead us to an activity or small prize. Our first day was getting reacquainted with our elf, Elfie (he had also brought us a little treat too).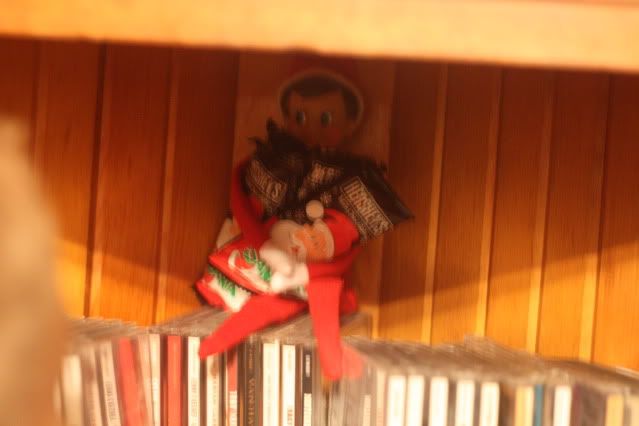 He watches us and reports to Santa each night. Each day he's in a different place although this morning he must have overslept because Caden could have sworn he was in the same place as yesterday when he went downstairs with Daddy before work. Then he crawled back in bed with me and when he work up the second time he was sitting on the tree .... hmmmmm ... puzzling.
Reese and I put up the tree and lights yesterday and our advent calendar told us to decorate it. They did such a good job.
I really didn't have to do much. I have a lot more decorations to go through. I don't put everything out every year.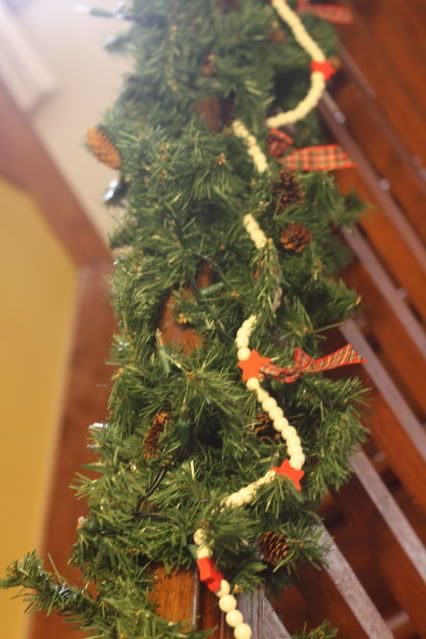 I just pick and choose what I am really liking at the moment. I think I may do something with our dining room table and our light.
We are all in sick mode right now. Some strange one day, throw up thing. First Caden on Tuesday, then Aaron missed work yesterday and started to feel better just in time for Reese to start throwing up and Addison stayed home today and almost threw up. So just Ethan and me to go. I sure hope my weekend isn't spent sick. I have a lot of sewing projects and other Christmas things to get started on.