Our Thanksgiving was great!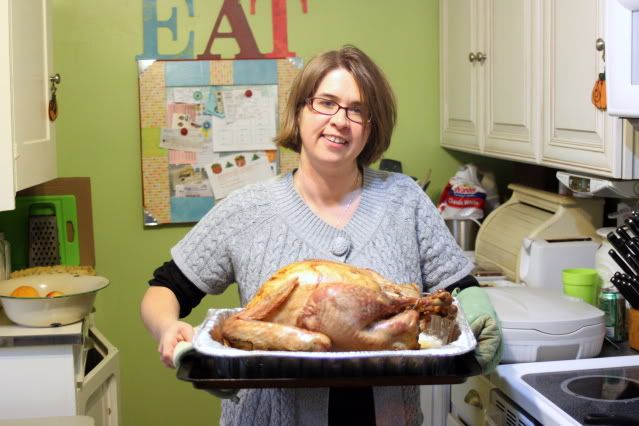 I did almost all my cooking the days leading up, a couple things everyday so there wasn't much to make except the giant turkey my MIL bought. She got some super deal, a 19 lb turkey for about $8.
Of course as normal I realized that 5 days is not enough time to defrost a giant turkey even when it spent 3 hours in a cold water bath to speed up the process. Next year I'm adding 2 days on to my defrost time. So even though I added 45 minutes on the cooking time that was recommended it still took an extra 45 minutes to cook so we ate late.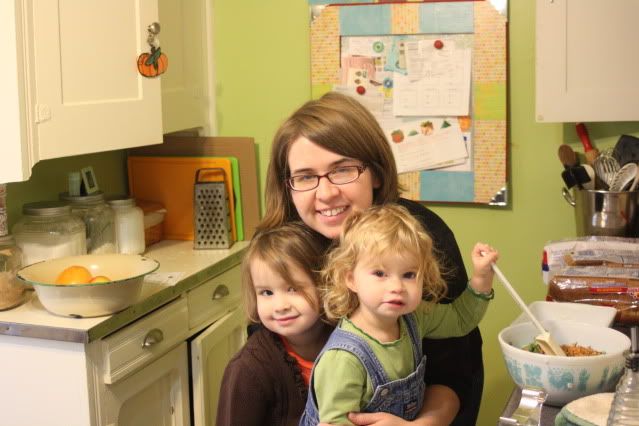 But we ate and ate.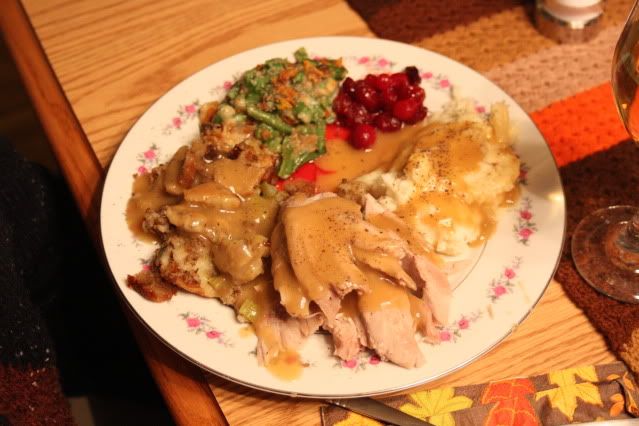 It was just us, my in-laws, and my dad.
I made a ton of food and my kids as normal at next to nothing, they're wasn't much left except lots of turkey.
I thought I must have read my mashed potatoes recipe wrong thinking maybe it said serves 6 when I rechecked it said 12 so we just stuffed ourselves silly. My pies turned out good and my inlaws couldn't compliment me enough.
We wrote little cards to tell why we were thankful and I want to make a little book to put out next year (add that of my list of leisurely projects to do ....) It was a great day with NO stress and I love to cook especially when it turns out yummy.
I'm grateful for these four little turkeys:
: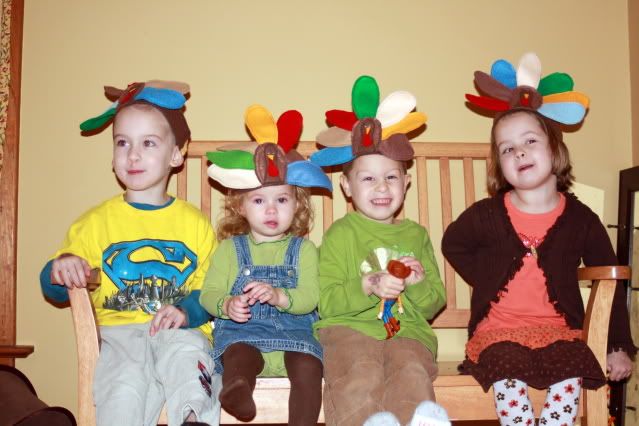 and this big one!
(the husband not the actually turkey ... although I
do
love turkey!