I really haven't felt any different having my 2 nephews over the past 3 days but tonight I'm tired, really tired. We had a busy day with a lot of outside activity (for once it didn't rain).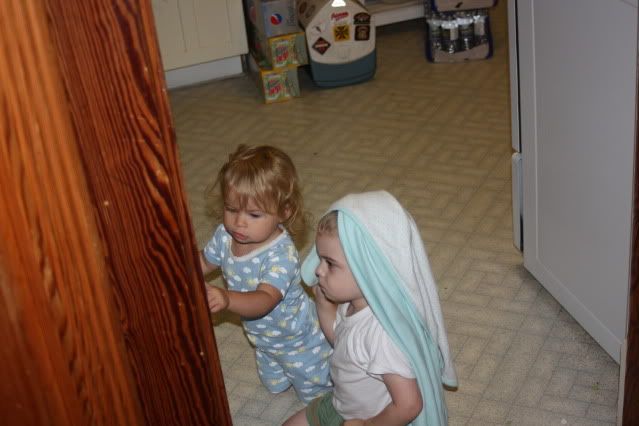 Reese and Jeff started out good this morning after some sleep. I love how he wears his blanket like a turban on his head, once Reese saw that she wore it for a while too.
We walked to the post office and the school playground too.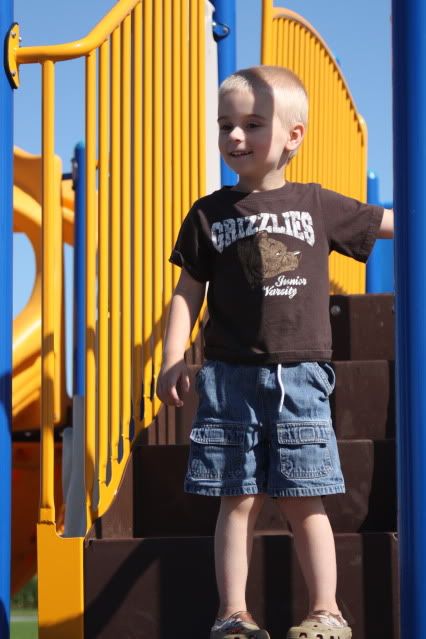 We had some fun.
Jeff is getting braver, I think he finally has conquered my stairs and even went up the BIG slide but once he got up there he had second thoughts.
It's scarier climbing back down the slide so Ethan caught him and he went down.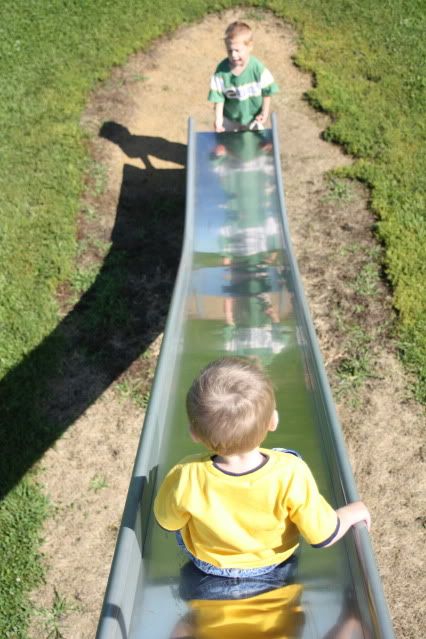 Once we got to the playground Caden announced he had to go the bathroom so our trip was cut short. I thought going on the track was a shortcut but I had to pull a wagon with three heavy people in it and carry a trike that's probably what has wiped me out . . . at least Caden made it home to the bathroom.
We had lunch outside "muffin tin" style and dressing up was mandatory. Quite the scene.
It was a free for all when I set the food down. I almost lost a finger . . . almost.
Then a surprise visitor, a kitten.
Must have been starving for food and attention. It ate the stale tortilla chips I threw out for the birds and having 6 kids petting it didn't scare it away. I made the mistake of showing them how to drag a stick in the grass to play with the kitty, then 6 sticks and limbs were shoved in its face.
They played with the kitty forever. Ethan thought it would play catch like a dog.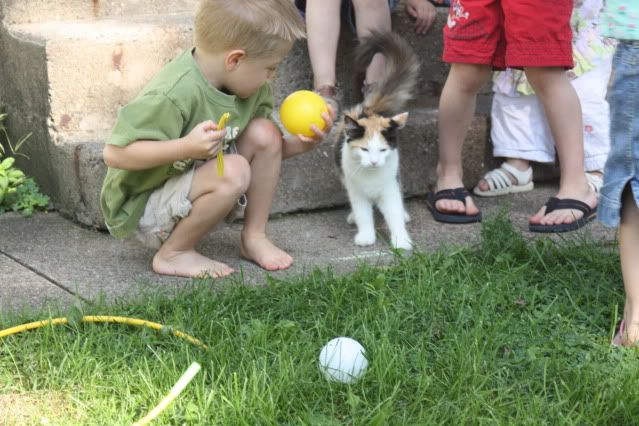 Jackson and Addison named it Lashes and at 11pm it's still here hanging out on the porch.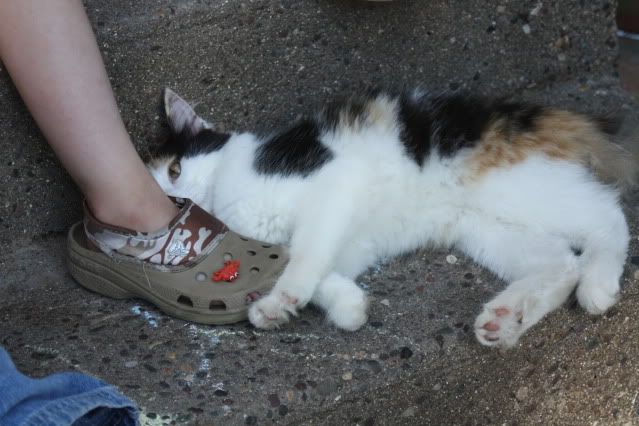 Aaron keeps saying how cute it is . . . he's the one who's so against pets.
The kitty definitely kept them busy for a long time.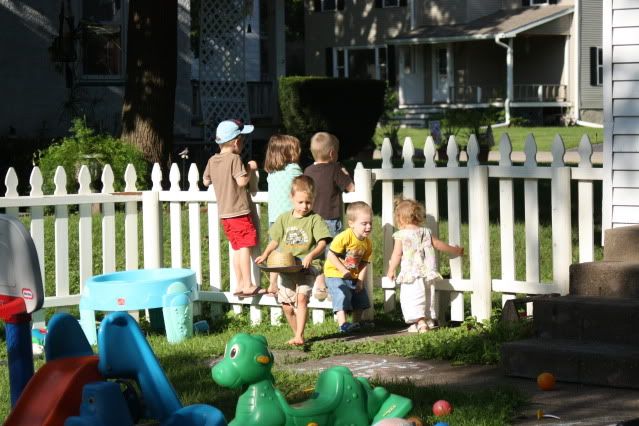 Our across the street neighbors had their 5 year old twin grandsons and one year old granddaughter spending the night and they invited us over for an ice cream cone. 9 kids. Wild. They all had fun.
It was a wild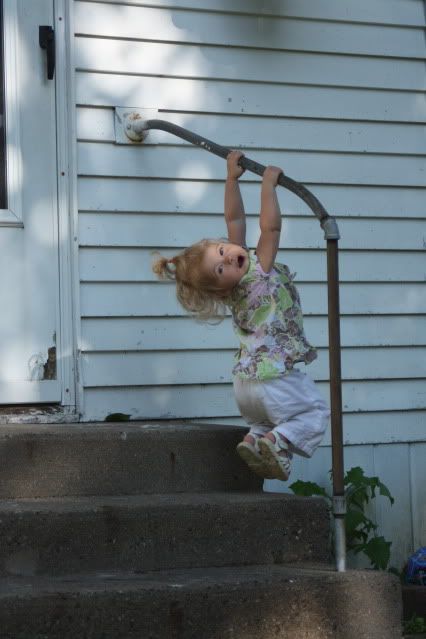 and crazy day
we played hard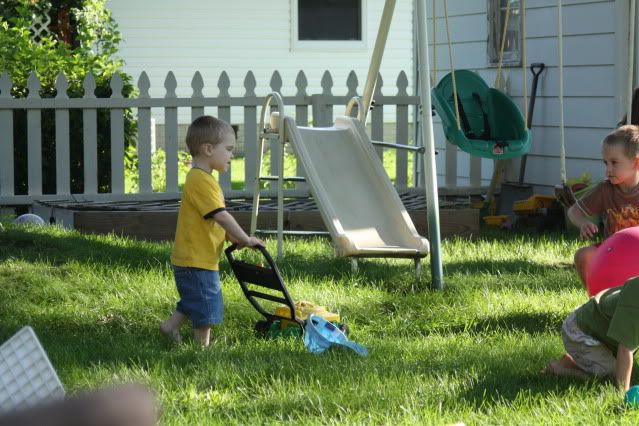 and had lots of fun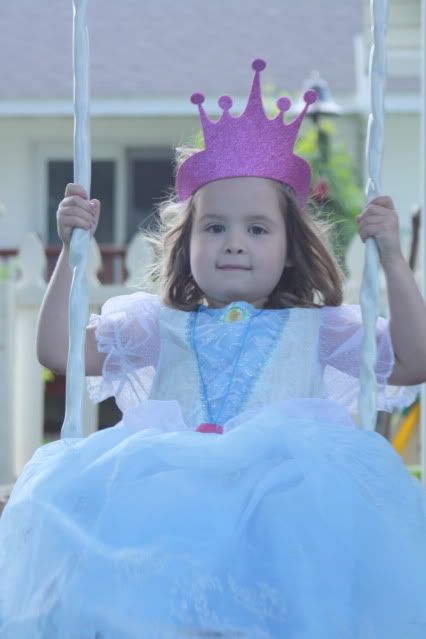 Could these 6 people make you tired after 3 days?
Add a cat in the mix and I say yes