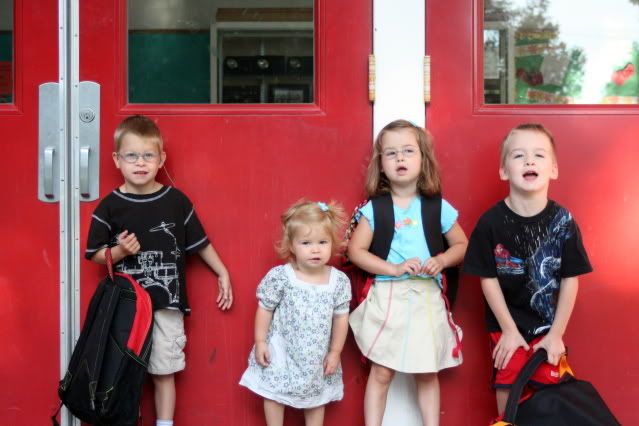 I know I stole my title from that Staples or Office Max commercial but that's how I feel. Geesh, most blogs I read where the kids returned to school (especially if they are young kids), the moms are feeling a bit misty eyed about the whole return to school, not me . . . I need the break!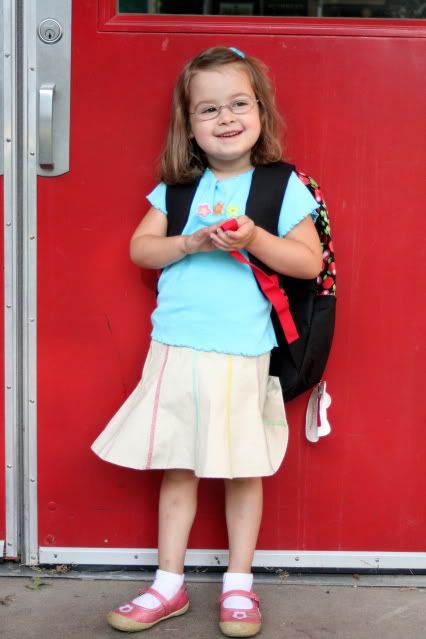 They were excited even Ethan the morning of, he was ready to go. It's a bit different for them this year: they are all in the same classroom. There were cutbacks and now there's only one full time class for 4 year olds. So we'll see how that goes, hopefully no fighting and I don't want to hear a bunch of tattling when they get home about each other but it will be interesting to see how it goes.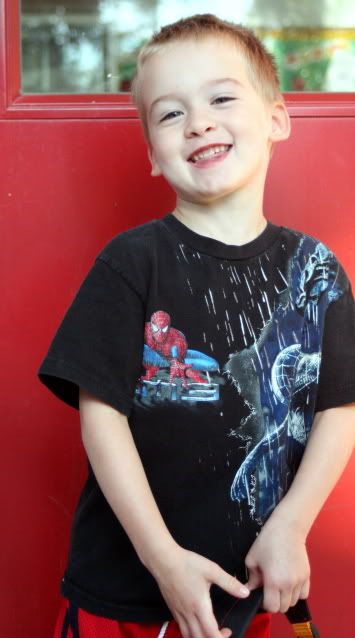 Their teacher is the same one Ethan had last year but she just had a baby so she's out for a few weeks and the aid is the same one Ethan had last year too. Ethan didn't want to go and sit on his name in the circle when we got in the classroom.
He tried to sit in the "play" chairs and do a few other things, it was annoying me so I decided to leave. When he realized that, he came back out to kiss me and tell me good-bye and sat down on somebody else's name (who was crying) so I left.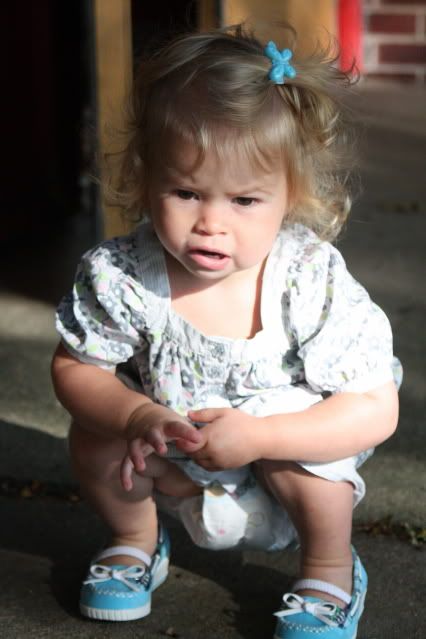 Reesey and I are enjoying are time, I feel like I done so much this week and she likes to play alone and with me and she finally started getting interested in videos like Baby Eisenstein and Elmo so she can watch them when she wants instead of having to wait until another show is over. She's napping in the afternoon for 2 or 3 hours so I get time
alone
. . . it's heaven.
They are all adjusting well, even though Caden tried to pretend to be sick yesterday and I had to drag Ethan into school this morning. They are getting tired so the weekend will be a welcome break. But by morning I will be quite happy for their return when I drop them off and I'll probably skip by to the van, singing
"It's the most wonderful time of the year".