Lots of time gone by and no blogging. What am I doing?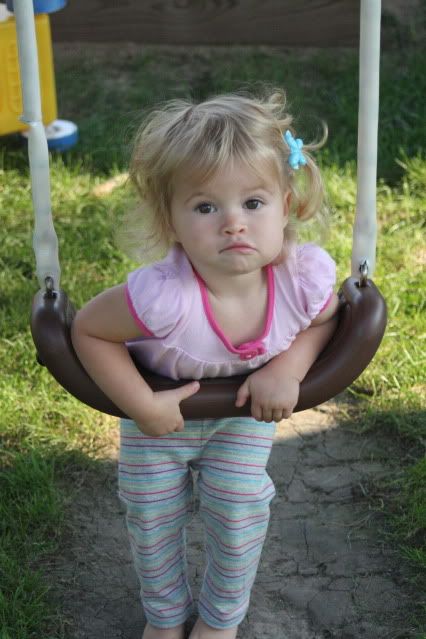 Mostly hanging out with this one who is way busier than the other 3 kids combined and she's such a character -- there's not a dull moment with her. I'm trying to use my preschool time wisely this time around. Last year I had visions of checking off my
long
list in a few weeks, working while the kids were at school. Truth be known, 9 months down the line I probably didn't check anything off the list and more jobs were added. I still have the list . . . longer version now.
I feel so satisfied with myself that I am actually getting stuff done around the house. It's just been a few weeks of preschool but am making headway. I made a schedule of my days and that's helped a lot but usually with lists and schedules I am not realistic. Often I think I can get lots of things done in a day with just one child at home who naps 2 or 3 hours but truth is everything takes lots of time, and many things have to be done in steps. Last when I looked at my lists at the end of the day and could only cross off one or two and sometimes zero things I felt unproductive and frustrated. It wasn't like I was doing nothing all day but I just never got to the list . . . it overwhelmed me and I got sidetracked. But this time I tried to think about what could really happen in my time spans and not get frustrated for not living up to my overzealous expectations. A few weeks ago I finished putting in the bricks for the border to our flower garden (that was started in June
),
I cleaned off my computer armoire and side table. Big deal, huh? I should have taken a photo -- I had trouble seeing the computer monitor because of the gigantic pile. At the bottom of the pile I found letters from preschool dated May (keeping it real). I've landscaped, painted doors (only 8 more to go), cleaned out our linen closet. I figured in time to scrapbook and sew one afternoon for each while Reese sleeps. That was another problem in the past not giving me some time. So scheduling that gives me something to look forward to while I'm doing all this "work".
I also realize that
life
doesn't follow my schedule so when Addison threw up Tuesday night and I kept her home on Wednesday I didn't really get much done -- that' s okay. Appointments throw me off and sometimes I just don't want to do what was planned, so what? It'll be there later. I was so far behind on many things like filing -- the HUGE stack had to be more than 12 inches high. I thought I only had a couple years to go through while I'm working through all the papers I see they date back to 2006. I remembered I was ready to go through it again when I got pregnant with Reesey talk about sidetracked. I was really behind on keeping up with my
POTD blog
and organizing photos on the computer. All of these tasks are huge and would take hours if not days to complete, and I've tried to catch up a million times and it never works. So I took
Stacy Julian's
advice and am working 15 minutes a day on each these things. It is working! I even started going through my teaching tubs in the basement to consolidate, organize, and purge all that stuff (and there's a lot). One tub a day and it's working. So that's where I'm at and I feel good about everything right now.
To prove I've made time for scrapping here's a couple pages I made with my latest
Studio Calico Kit
. I made about 5 which is awesome
for me
.