It's that time of year where my children's birthdays are right around the corner . . . well, okay not really . . . November . . . but to plan out a theme I need lots of time . . . mostly my time is spent procrastinating then rushing at the last minute but that's how I work best. We went to the home of our friends, Danny and Sonia. Their youngest turned two. They had a jungle themed party. It was really cute!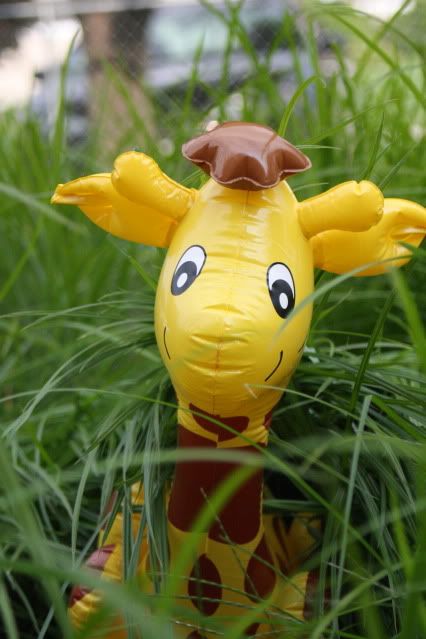 In their yard, there were tall patches of grass that hid the jungle animals. Now that took some planning to let your grass grow that tall.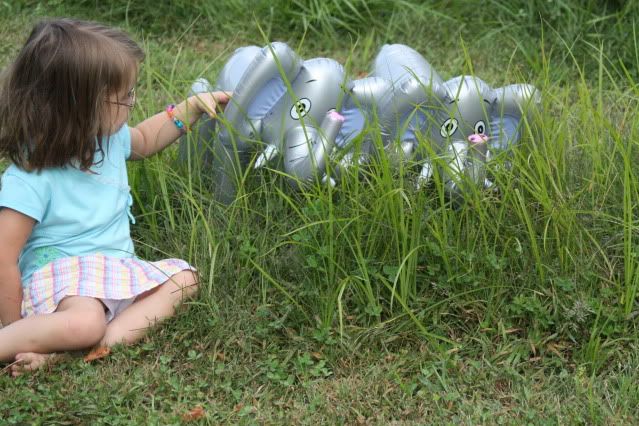 The kids thought it was fun to go on safari in the tall grass to look for the animals.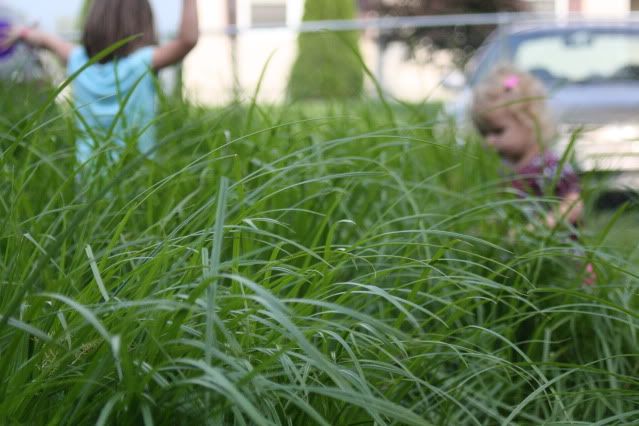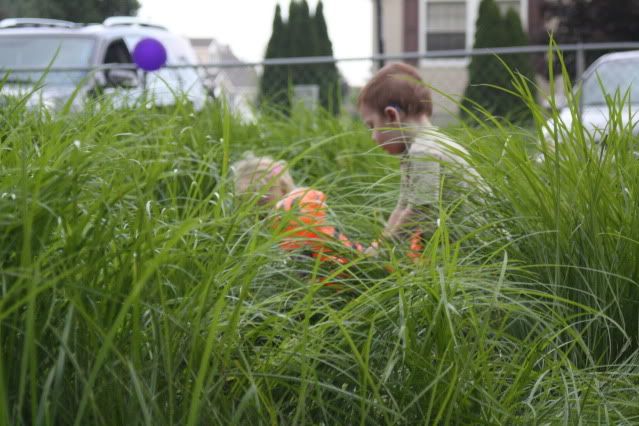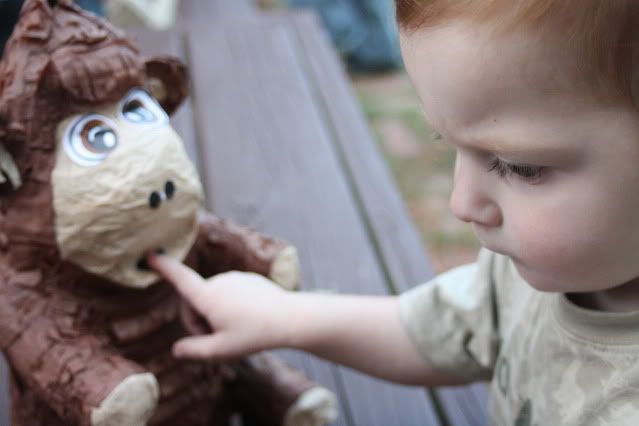 Carter was bit by the monkey pinata.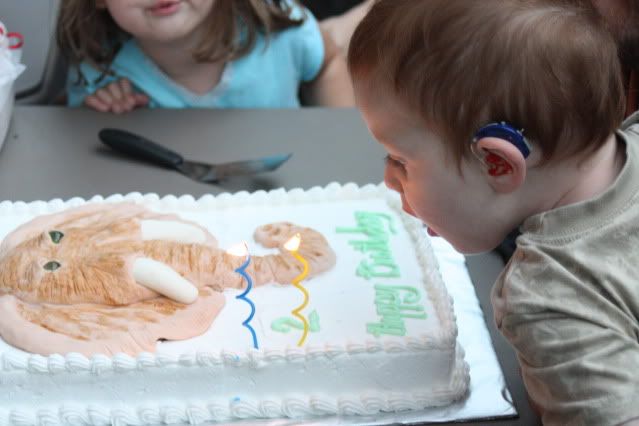 Sonia is a great cake decorator. She made that cake! The elephant is made out of gum paste I think. Reminded me of play dough. Didn't it turn out so cool?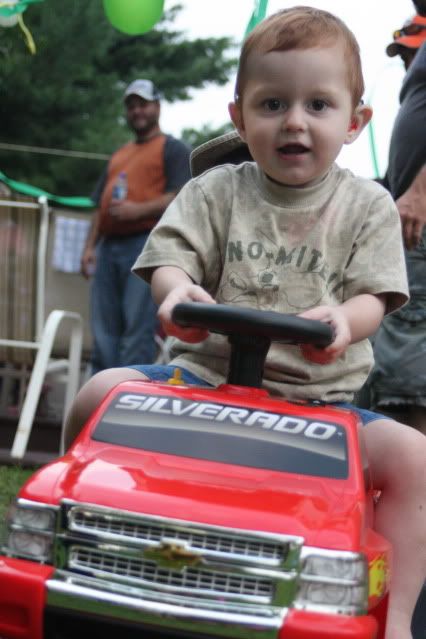 Even Carter's present went with the theme so he could drive on safari.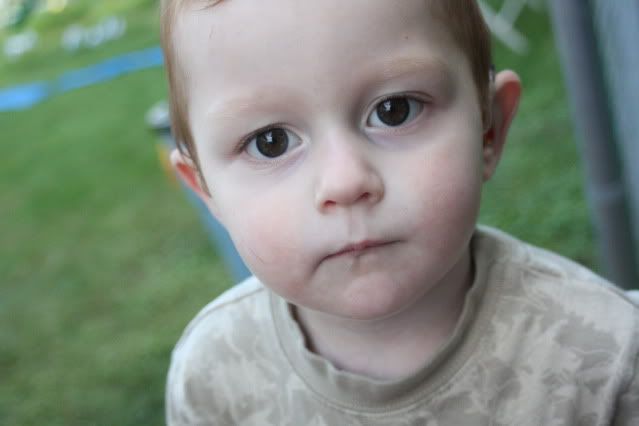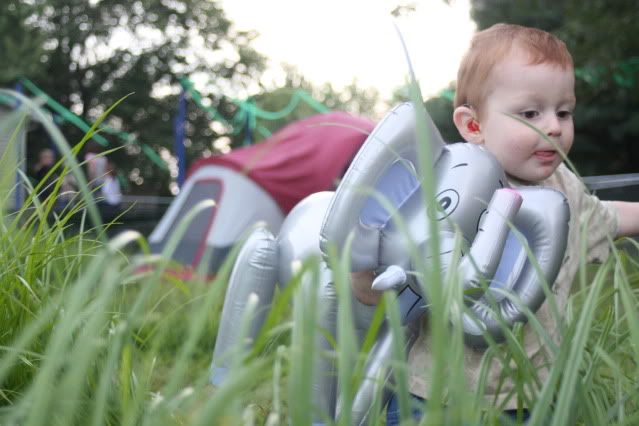 Seeing all this fun stuff gave me birthday party fever . . . I love fun themed parties. Now this year the older kids aren't having their birthday party until late May or June. I want to have it outside in the backyard and in the midwest you can't depend on November weather to plan on that. I'm not sure how this is going to go over with them; I've already told them but we'll see when it happens. It will give me lots of time to plan it too. It's really hard to two parites 3 weeks apart. I know I could have ONE party for all of them but then I wouldnt' get to do fun girly stuff for Reese. The morning after Carter's party I was searching online for parties ideas for Reese. I knew the theme and already found tons of fun ideas.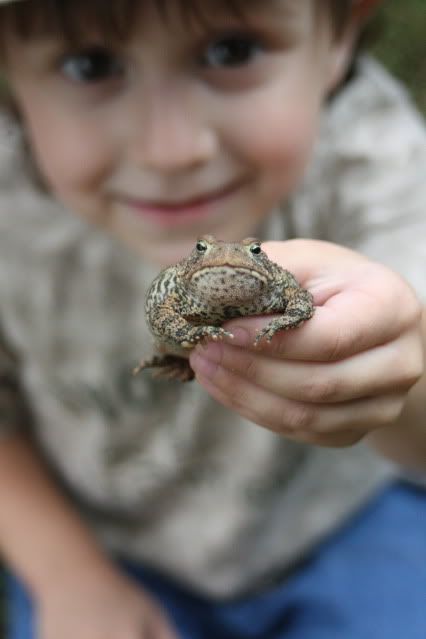 I love this shot I got of Carter's brother, Aidan. Hmmmm . . . frog themed birthday party, anyone?