My 39th birthday was over more than a week ago. It truly was one of the best birthdays I have ever had.
The preschool class surprised me singing "Happy Birthday" and giving me treats, a card, and scrapbooking goodies. It was a sweet surprise.
Aaron and I enjoyed a dinner alone. I chose Buffalo Wild Wings. We eat there often and I do like it. I even had 3 wild lemonades (they were yummy). Aaron's mom and dad watched the kids for us and then we came back to a little party with a pretty lemon cake and decorated table. The kids were so excited.
Keely, Monica, and I decided to go shopping on Saturday. We went to the junk store where we found awesome pitchers of buttons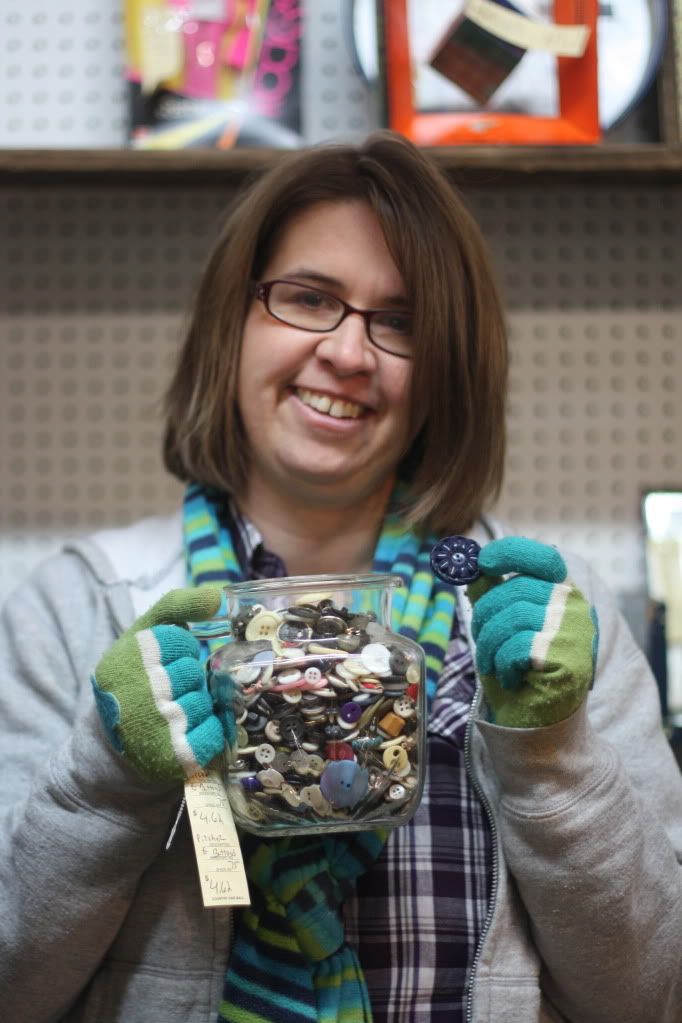 and I got an old quilt to sew into something. We had lunch at Red Robin and then went to the fabric store and the scrapbook store. I was a little disappointed when at 3:30 they were ready to head back home. We seldom get time away from kids and it's unheard of for the three of us to get together without kids. I figured Monica wanted to get home and they were both just tired.
Keely was calling Jeremy when we got into town to tell them we were almost there. I asked her why she did that. She told that Aaron said to park in a different place. I got in trouble with her because I turned on the wrong road. I couldn't figure out what the big deal was. Monica surprisingly said she'd stay for dinner. We gathered all our stuff out of the van and "Surprise" everyone was inside. My husband organized a surprise party inviting all our family members, having pizza and cake, and keeping it quiet the whole time!
I was in such shock the whole party. It was really sweet and such a great memory.
I still can't believe he organized it all by himself and watched the kids all day and kept it quiet.
I love this guy!